Every 10 minutes, there are a free shuttle service available from BIA Railway station and from Nai Kandy Remote Car Park to the BIA passenger terminals and vice versa.
Find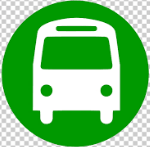 on the Google Map next to see the exact locations of these shuttle services.
To deter away opportunistic Tuk Tuk drivers and provide you with some services, our new Gov has introduced this service.
National per Km Tuk Tuk price is 60 LKR for the first Km, 50 LKR from second KM.
Other options, rent a car with a driver or without a driver or domestic flights.
Call us on 077 6767 997 or 071 8890 600.