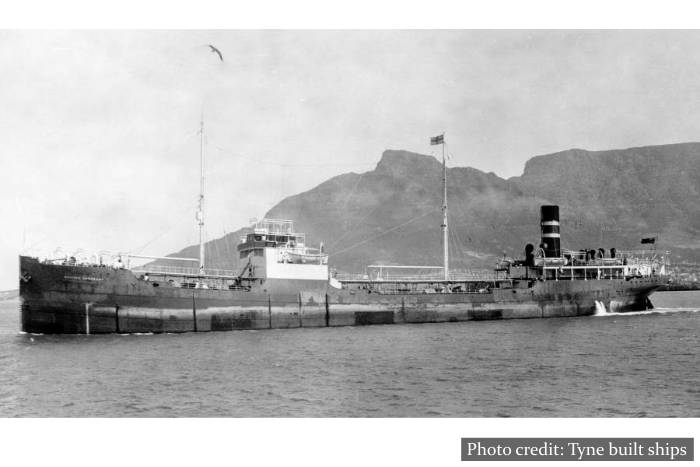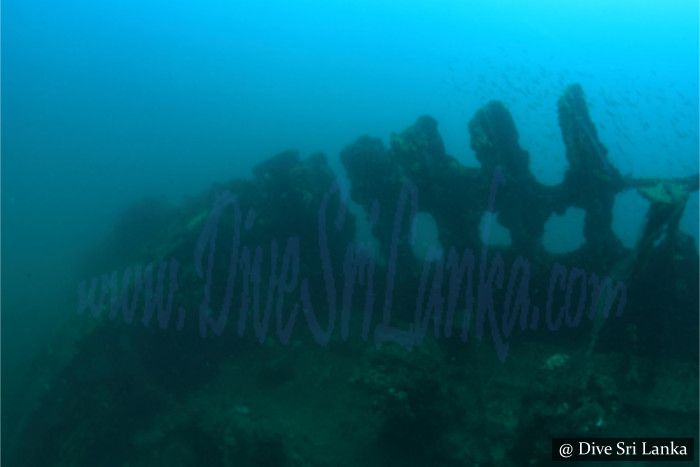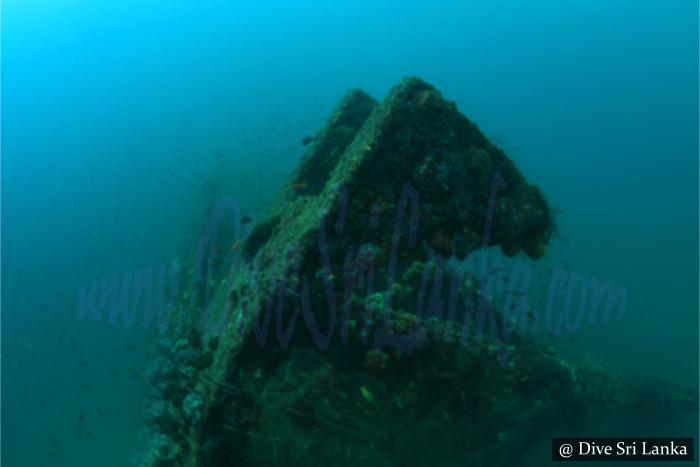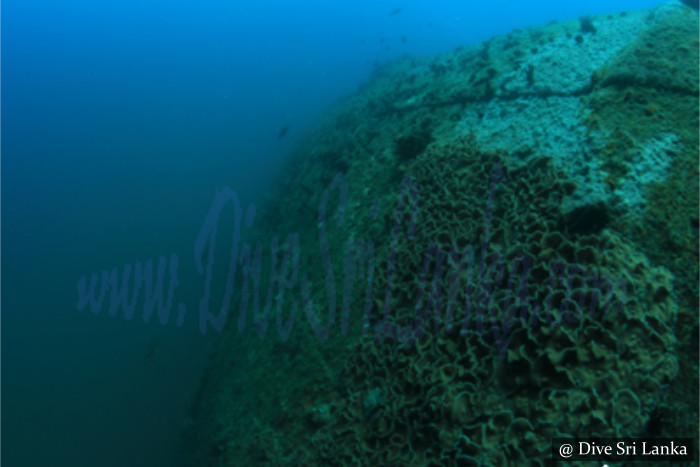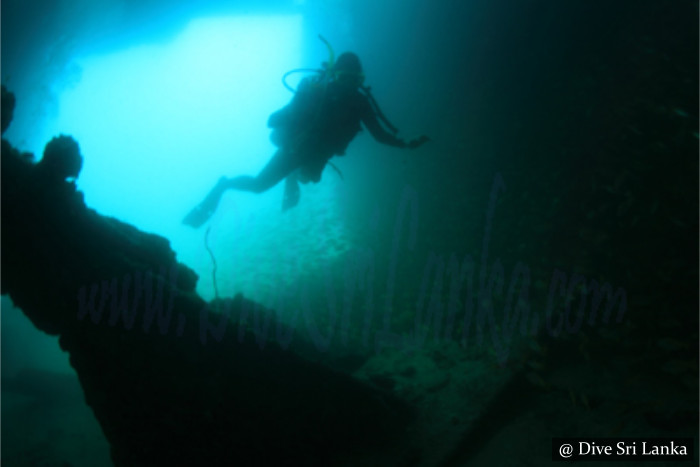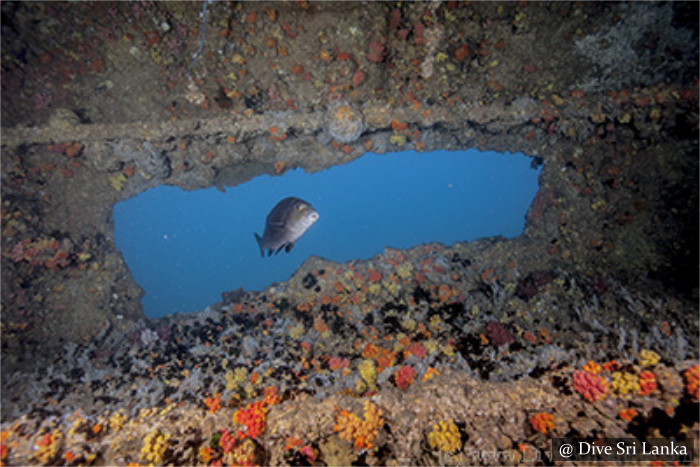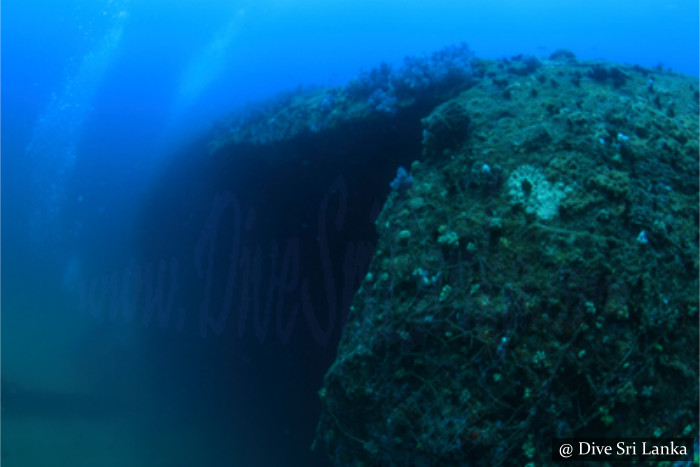 cctsrilanka.com.Batticaloa.BritishSergeant
cctsrilanka.com-Batticaloa-Scuba-Dive-British-Sergeant-6
cctsrilanka.com-Batticaloa-Scuba-Dive-British-Sergeant-5
cctsrilanka.com-Batticaloa-Scuba-Dive-British-Sergeant-4
cctsrilanka.com-Batticaloa-Scuba-Dive-British-Sergeant-3
cctsrilanka.com-Batticaloa-Scuba-Dive-British-Sergeant-2
cctsrilanka.com-Batticaloa-Scuba-Dive-British-Sergeant-1
Intro
British Sergeant was built in 1922 by Palmer's Ship Building & Iron Co Ltd. She was employed by British Tanker Company, today's British Petroleum. This ship is among 50 ships destroyed in the WW II manned by the British Tanker Company with 657 lives lost with them. At war time, apart from her usual duties of supplying oil and storage to British Royal Navy, she was used as a reconnaissance. So, this Sergeant was heavily armed with one 4.7' gun, one 12 Pounder, 2 Marlins, 2 Lewis guns complimenting 59 and 3 naval gunners. 
On 09 April 1942, this Sergeant saw Japanese planes attacking H.M.S. Hermes and a destroyer, about 5 miles away. The Captain ordered the British Sergeant to alter the course for shallow water at utmost speed. 
Subsequently, six Japanese bombers attacked the Sergeant. The first bomb tore open the side of the ship. The bomb from the second plane hit the deck on the starboard side and the foremast. The bombs from the third and fourth planes penetrated the deck breaking the back of the ship. Although the attack lasted only about 90 seconds, throughout the ship's guns continued to fire bringing down 2 Japanese planes.  The British Sergeant had been badly damaged, split in two and sank.
We have determined to serve you with the best local professional guides available to make your excursion a worthy and memorable one. Therefore, sometimes we have reached out to the best reputable third party services available. On Google Map, you could clearly see the route to destination, local excursions and tourist interests. To have a clear view click " 

 " and then un-click " 

 " irrelevant layers. We constantly update our site with all those interesting facts.
Terms and conditions
Booking : Book online, call us or drop us an email.
Price : The price may slightly go up or down at the time of booking.
Payment : Full payment is settled prior starting the tour/excursion.
Days of the tour or the hours of excursion : The tour or the excursion is completed within mentioned time.
Per hour vehicle detention fee : 3 USD - Tuk Tuk / 5 USD Standard car & van
Weather : If weather conditions are unfavourable activities will be adjusted accordingly.
Today's Marine Forecast : Sri Lanka Department of Meteorology / Buoyweather
Transportation to a destination : Click Here to reserve with an excursion.
Refund : Refund will be determined after reducing third party's and our costs.
About this dive site
Best season : May to October
Available : Everyday (weather permitting)
Best visibility : 1 of June - 31 of August
Arranging time needed : 1 hrs
Starting point : Batticaloa
Night dives : Surcharges - 1 tank 15 USD / 2 tanks 20 USD
Depth of the site : 24 met (Technical dive site)
From shore :  45 min
What to see : Ship wreck / Scenic / Fish
Ratings : World Class Dharshana Jayawardena
Restrictions : Do not touch corals please. Be a responsible and ethical snorkeler and diver.  Do not leave plastics behind.
Basic price includes : All gear / Boat / Dive master / Two tanks / 2 dives at one site / Bottled water / Gov tax.
Extra : Rent a pro underwater camera, here.
You may bring : Hat and sun glass / Sun cream / Camera
---
We love holiday planning!