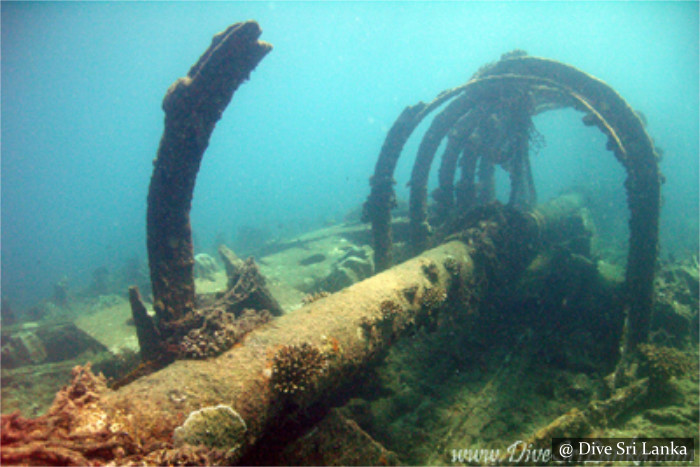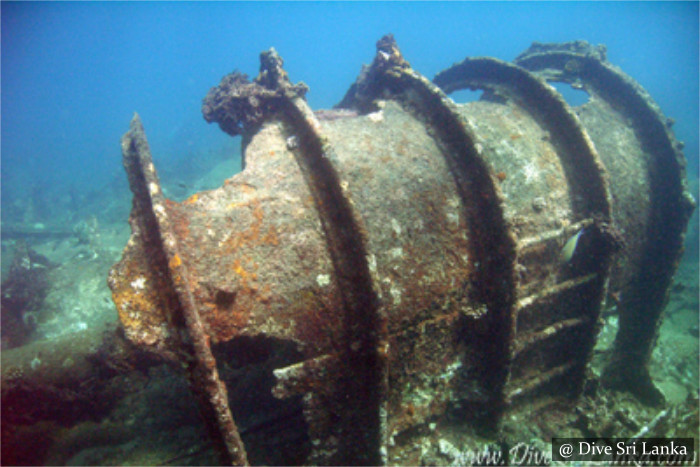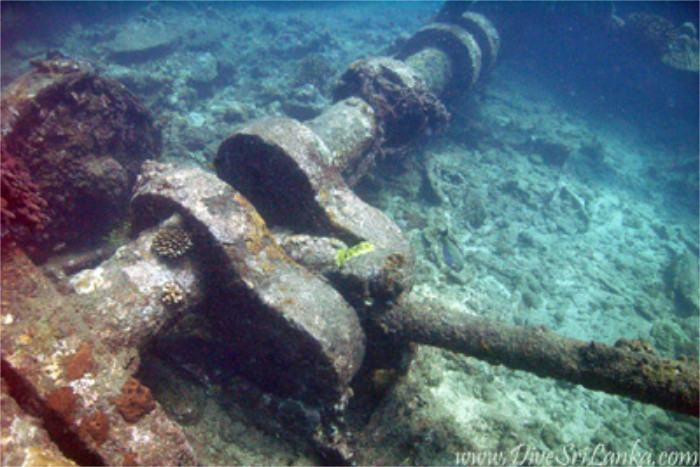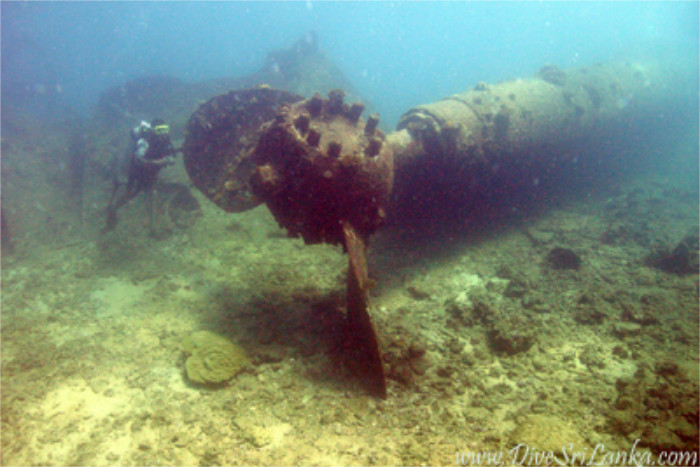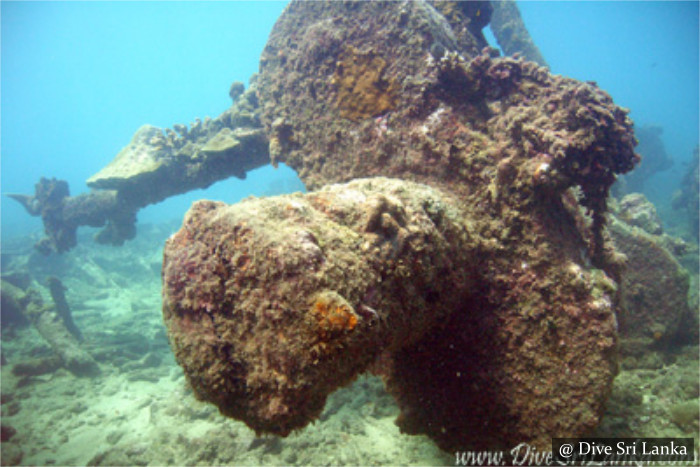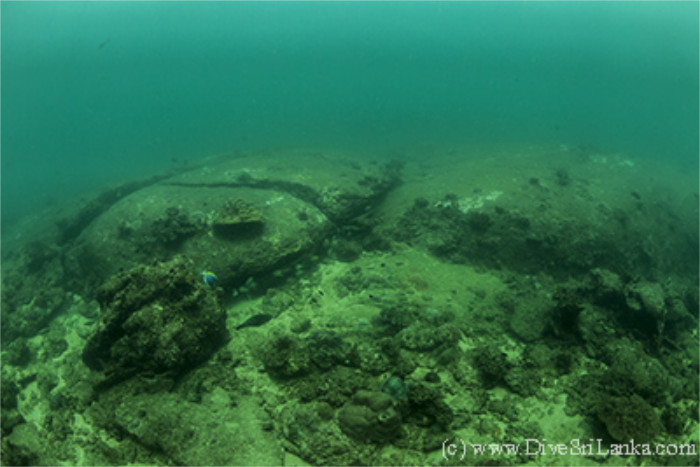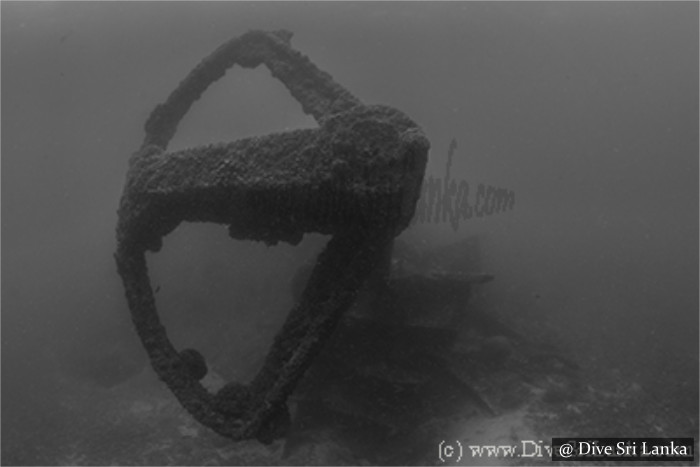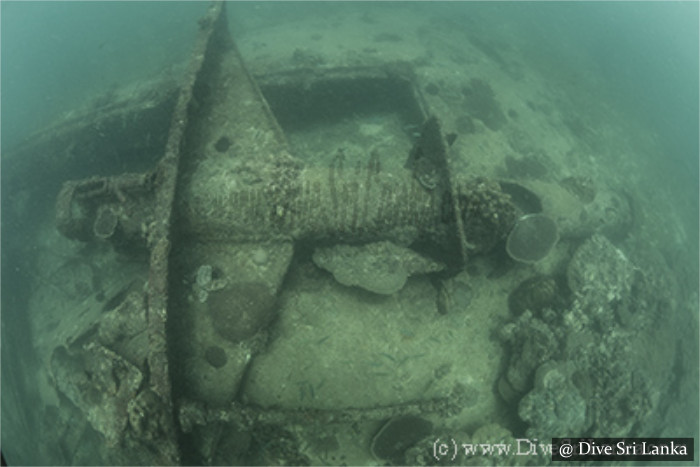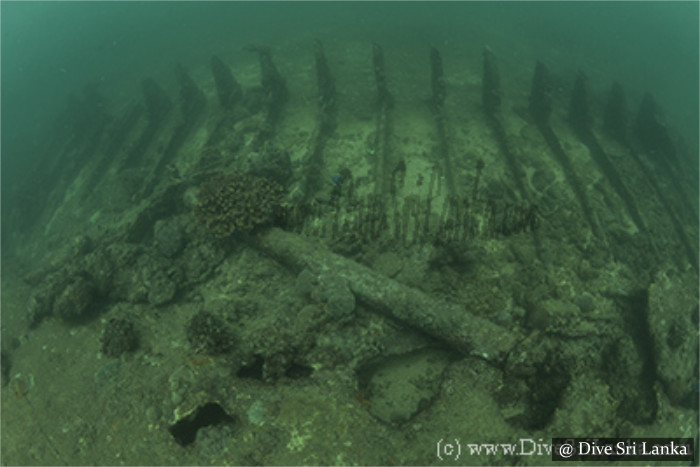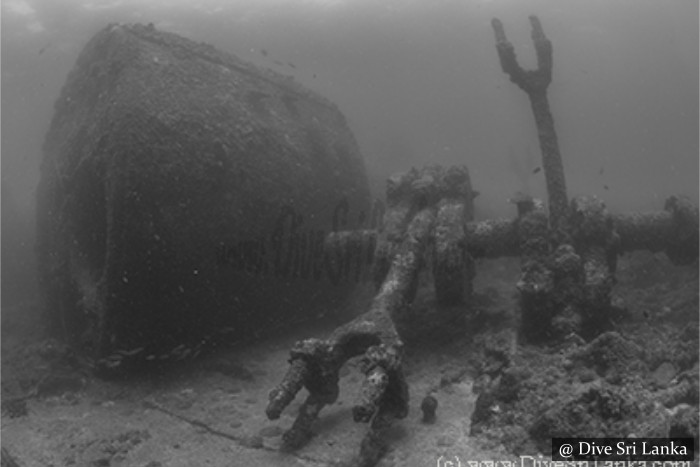 cctsrilanka.com-Batticaloa-Scuba-Dive-Boiler-Wrecks-10
cctsrilanka.com-Batticaloa-Scuba-Dive-Boiler-Wrecks-9
cctsrilanka.com-Batticaloa-Scuba-Dive-Boiler-Wrecks-8
cctsrilanka.com-Batticaloa-Scuba-Dive-Boiler-Wrecks-7
cctsrilanka.com-Batticaloa-Scuba-Dive-Boiler-Wrecks-6
cctsrilanka.com-Batticaloa-Scuba-Dive-Boiler-Wrecks-5
cctsrilanka.com-Batticaloa-Scuba-Dive-Boiler-Wrecks-4
cctsrilanka.com-Batticaloa-Scuba-Dive-Boiler-Wrecks-3
cctsrilanka.com-Batticaloa-Scuba-Dive-Boiler-Wrecks-2
cctsrilanka.com-Batticaloa-Scuba-Dive-Boiler-Wrecks-1
Intro
SS Brenner was a large steamship. The 7th July in 1881 at 9 PM SS Brenner struck an unknown object off the cost of Batticaloa and sunk. The court hearing held on 26 July in Galle regarding the accident concluded 'the accident must be attributed to striking upon an unknown reef or rock which is not laid down on the charts, and for which the master is in no way responsible.' In fact, now this reef is called Brennus Shoal.
Four large boilers of the ship and debris scattered around a large area just 10 meters down. 'The most interesting part is the four large boilers close together almost in perfect formation. A long shaft, presumably the crankshaft ends with a magnificent propeller. It is almost the size of the propeller found at the Hermes.' Dharshana Jayawardena. Easily accessible and very good dive for just qualified divers.
We have determined to serve you with the best local professional guides available to make your excursion a worthy and memorable one. Therefore, sometimes we have reached out to the best reputable third party services available. 
On Google Map, you could clearly see the route to destination, local excursions and tourist interests. To have a clear view click " 

 " and then un-click " 

 " irrelevant layers.
We constantly update our site with all those interesting facts.
Terms and conditions
Booking : Book online, call us or drop us an email.
Price : The price may slightly go up or down at the time of booking.
Payment : Full payment is settled prior starting the tour/excursion.
Days of the tour or the hours of excursion : The tour or the excursion is completed within mentioned time.
Per hour vehicle detention fee : 3 USD - Tuk Tuk / 5 USD Standard car & van
Weather : If weather conditions are unfavourable activities will be adjusted accordingly.
Today's Marine Forecast : Sri Lanka Department of Meteorology / Buoyweather
Transportation to a destination : Click Here to reserve with an excursion.
Refund : Refund will be determined after reducing third party's and our costs.
About this dive site
Best season : May to September
Available : Everyday (weather permitting)
Best visibility : 1 of June - 31 of August
Arranging time needed : 1 hrs
Starting point : Batticaloa
Night dives : Surcharges - 1 tank 15 USD / 2 tanks 20 USD
Depth of the site : 9 met
From shore :  25 min
What to see : Ship wreck / Scenic / Fish
Ratings : Good Dharshana Jayawardena
Restrictions : Do not touch corals please. Be a responsible and ethical snorkeler and diver.  Do not leave plastics behind.
Basic price includes : All gear / Boat / Dive master / Number of tanks as selected / 2 dives at one site / Bottled water / Gov tax.
You may bring : Hat and sun glass / Sun cream
---
We love holiday planning!