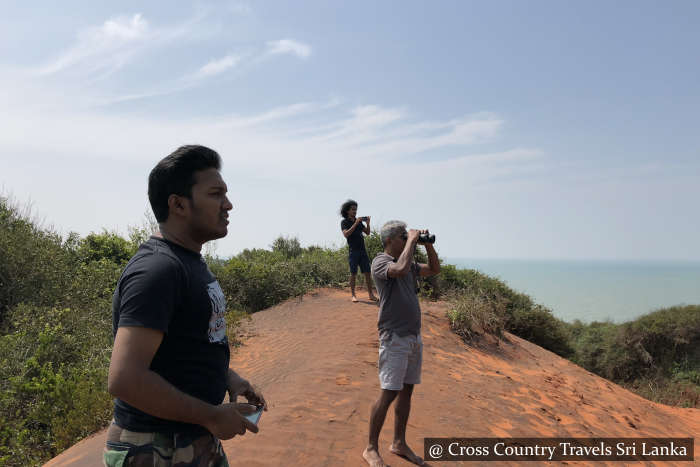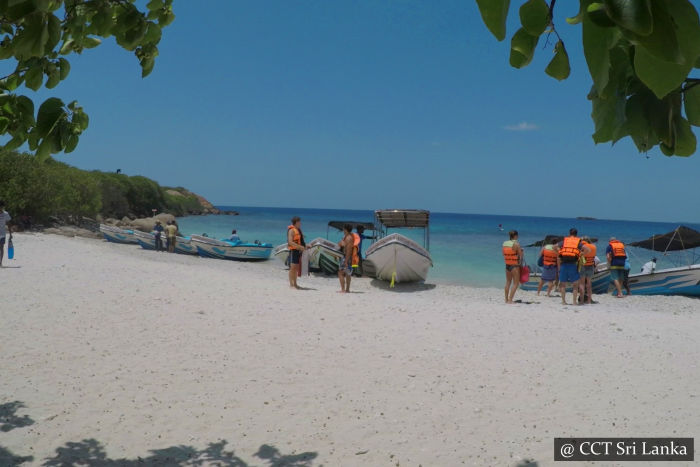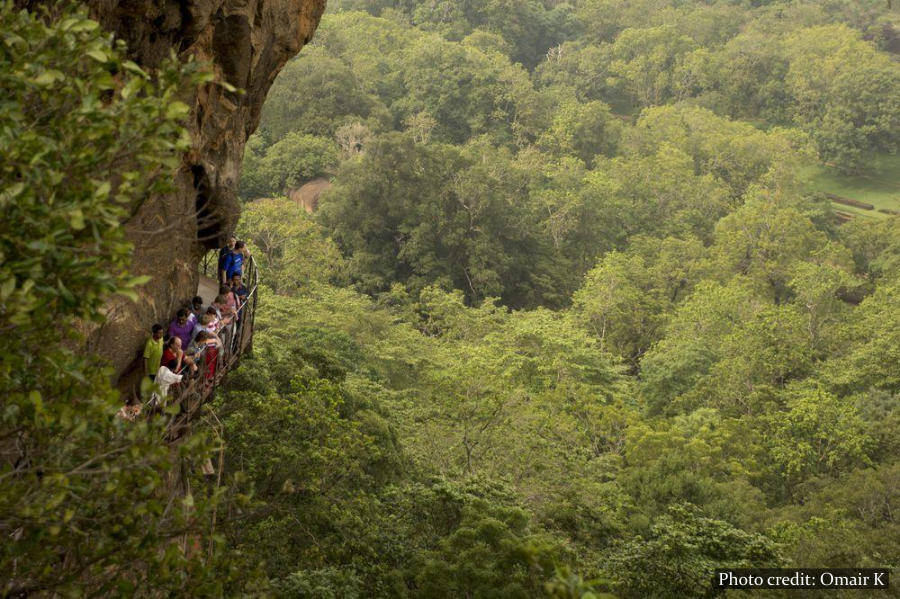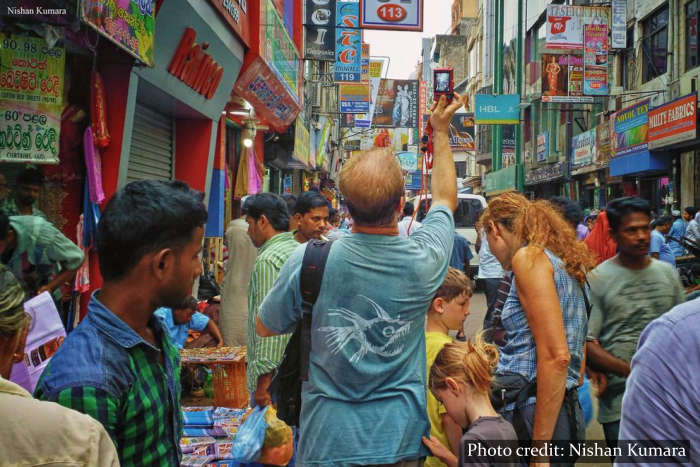 cctsrilanka.com-Anuradhapura-Kalpitiya-Wilpattu-Wilpattu-National-Park-Thambapanni-Kudiramalai-Point
cctsrilanka.com-Trincomalee-Pigeon-Island-10
Sigiriya UNESCO Rock Fortress Sri Lanka
Pita Kotuva or Pettah Colombo Sri Lanka
Intro
If you find each-nations' mythical saga about their inception and real political developments are interesting you will certainly find this itinerary interesting.
Thambapanni (Kudiramalei) Point
Thambapani is where Prince Viyaja from North India landed in 5 century BC (in and around 543 BC), according to historical chronicle of our country, Mahavamsa. Read the relevant chapter in this chronicle. Cross references are available about this Prince Vijaya's coronation in Thambapanni in the paintings of Ajanta Caves also in India. Watch the video below.
However, we believe that our ancestral history is much more complex than that. For example, recent DNA research into paternally inherited Y-Chromosome, maternally inherited mitochondrial DNA and non-sex determined autosomal markers has made it explicit that native Sinhalese are closely relates to Vaddas, local aboriginal population. The earliest archaeological finding of Homo Sapiens' existence in this Island were accidentally found in Pathirajawela, deep south near Hambantota. Those artifacts have been dated as 125,000 BP (Before Present/Physics - 1 January 1950).
Before the super-continent Pangaea or Pangea formed, about 335 million years ago, this Island was a part of East Gondwana or Gondwanaland. Paleozoic and early Mesozoic eras consisted Pangea. The most of the bedrock of this Island is composed with deformed Proterozoic metamorphic rocks.
The earliest forms of life evolved in this Proterozoic era.
Nanthi Kadal Lagoon
On 18th May 2009, Nanthi Kadal Lagoon and its beach stretch became another historical location in Sri Lanka . Sri Lanka army succeeded in conducting one of a largest humanitarian rescue missions in modern history rescuing about 300,000 Tamil hostages from the LTTE terrorist outfit. These civilians were used as a human shield to protect its leadership. This place and events have created another departure point in Sri Lankan history.
On Google Map, you could clearly see the route to destination, local excursions and tourist interests. To have a clear view click "

 " and then un-click " 

" irrelevant layers.
Terms and conditions
Booking : Book online, call us or drop us an email.
Price : The price may slightly go up or down at the time of booking.
Payment : Full payment is settled prior starting the tour/excursion.
Days of the tour or the hours of excursion : The tour or the excursion is completed within mentioned time.
Per hour vehicle detention fee : 3 USD - Tuk Tuk / 5 USD Standard car & van
Weather : If weather conditions are unfavourable activities will be adjusted accordingly.
Today's Marine Forecast : Sri Lanka Department of Meteorology / Buoyweather
Transportation to a destination : Click Here to reserve with an excursion.
Accommodations : When the rooms are not vacant at scheduled accommodation, we are obliged to consult you first with the options available. But if there is no time left to do so, we always reserve the right to replace the accommodation with fair accommodation.
Supplements : Basic child supplement includes extra beds and meals (For age 6-12) / All inclusive adult supplement includes entrance tickets and all other activities mentioned / All inclusive child supplement includes extra beds, meals, entrance tickets and all the activities mentioned.
Child : Age 0 - 6 does not incur any costs with the conditions that the bed is shared and no special requests are made.
Accommodation cancellation policy : a) 21 Days & above no cancellation fee. b) 15-20 Days - 50% cancellation on the basis booked. c) 14 Days and below & No Show - 100% cancellation on the basis booked.
Refund : Refund will be determined after reducing third party's and our costs.
About this itinerary
Best season : April - October
Available : Daily
Arranging time needed : 5 days
Hottest month : 
Whole touring days : 8 Days
Room allocation : 1 pax (single) / 2 pax (double) / 3 pax (1 triple) / 4 pax (1 single + 1 triple) / 5 pax (1 double + 1 triple) / 6 pax (2 triples).
Restrictions : Do not touch corals please / Be a responsible and ethical snorkeler and diver / No flash photography of ancient paintings / Cover your knees and shoulders before enter any temple. / Do not leave plastics behind / Please do not feed wild animals.
All inclusive price includes : Vehicle reflecting number of guests / Accommodations at mentioned resorts / Meal plan mentioned / Entrance tickets mentioned / Water / Fuel & chauffeur expense / All Gov taxes.
Child supplement : 312 USD per child.
Feedback us : Our drivers and service providers are advised not to promote any other activities or nudge you for shopping. Please leave your feedback on Google.
Optional : A well-spoken local animal expert / historian could be arranged with an additional fee.
You may bring : Hat and sun glass / Sun cream / Camera
---
We love holiday planning!
1 - 2 Day - Wilpattu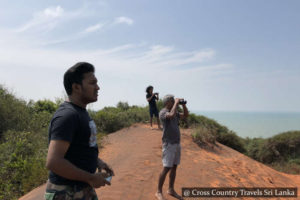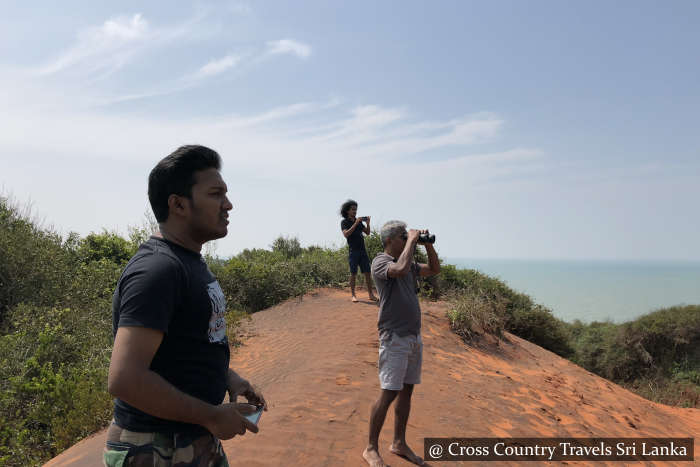 We welcome you at the Airport! After that we drive you straight to Wilpattu, about 4 and half hour drive.
Excursions - On the second day, a usually 5 AM start, for a full day guided safari in Wilpattu / Visit historically and geologically significant Tambapanni (Kudiramalai) point inside the park by the beach / The safari finishes 6 PM. A fresh lunch is delivered to the park.
Read further - here.
Accommodation - Mahoora Camp / Room category - Big Game Tent / Meal plan - Breakfast, Lunch & Dinner.
3 - 5 Days -  Trincomale
After breakfast on your third day, we leave to visit Anuradhapura UNESCO sites and drive straight to Trincomalee for the third night. When you are in Trinco, you need a full day to visit Nanthikadal and Puthukkudiyiruppu museum. If you seems to have time left that day, you may want to enjoy the lagoon trip too on the same day. The best time to finish this rare treat is about 6.30 PM anyway, with sunset behind you. A whale watching trip and a snorkeling trip are arranged next days according to your liking!
Excursions - Half day guided tour of Anuradhapura UNESCO World Heritage site / Beach time in Nilaveli / Visit beautiful and off-the-beaten drive to Nanthikadal Lagoon (liberating point of Tamil human shield) / Visit the rudimentary Puthukkudiyiruppu War Museum / Boat ride in Kokkilai Bird Sanctuary / Whale watching trip / Snorkeling in Pigeon Island / Trinco city tour.
Read further - here.
Accommodation - Nilaveli Beach Hotel / Room category - Deluxe / Meal plan - Breakfast and Dinner.
6  Day - Sigiriya

After breakfast, we head to Sigiriya. Starting to climb the fortress about 3.30 PM is the best timing. You could enjoy the sunset and stay on the top for while before you return to the vehicle.
Excursions - Guided tour to Sigiriya UNESCO World Heritage site
Read further - here.
Accommodation - Aliya Resort and Spa / Room category - Deluxe / Meal plan - Breakfast and Dinner.
7 Day -  Colombo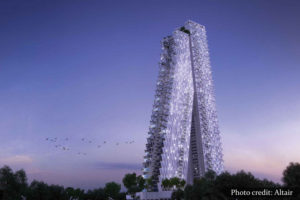 After breakfast, we start the drive to reach Colombo afternoon, about 5 hour drive.
Excursions - Colombo city tour
Read further - here.
Accommodation - Faireway Colombo / Room category - Home / Meal plan - Breakfast.