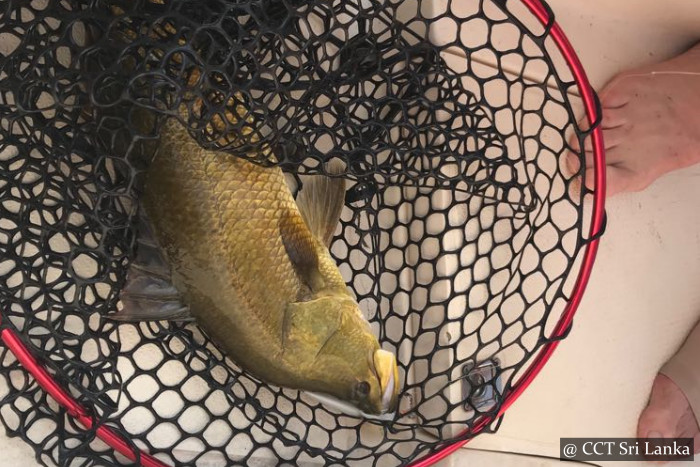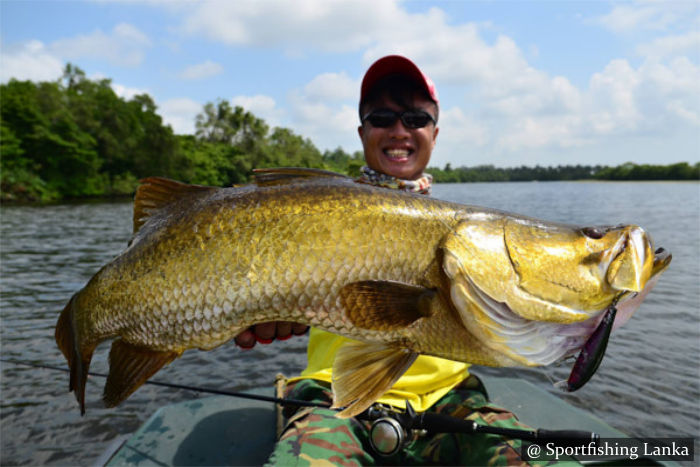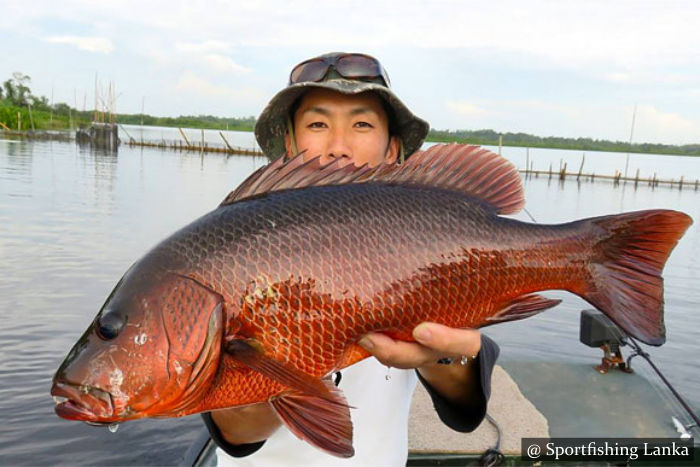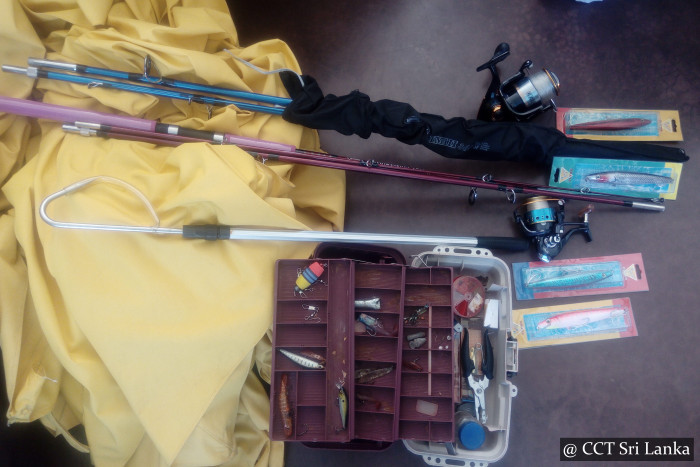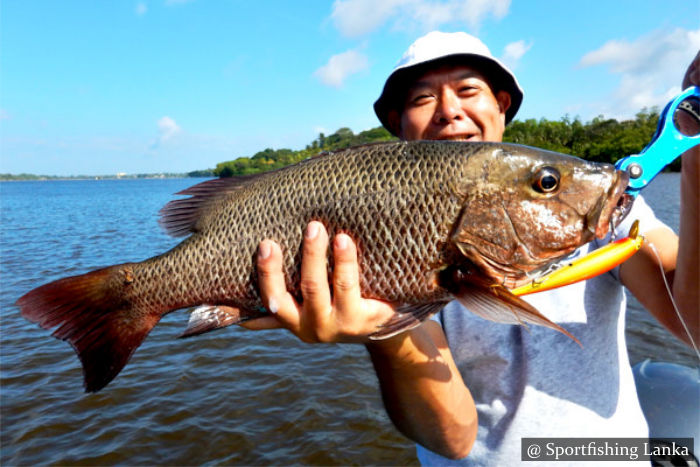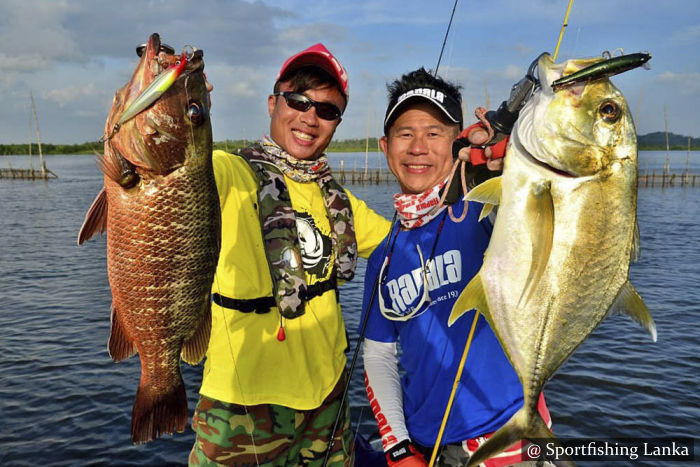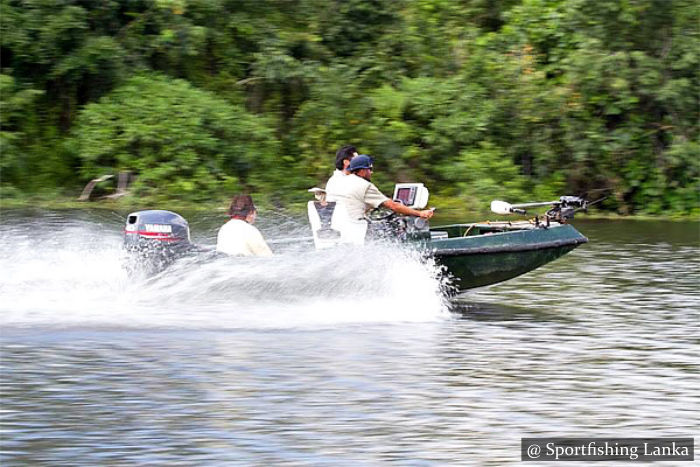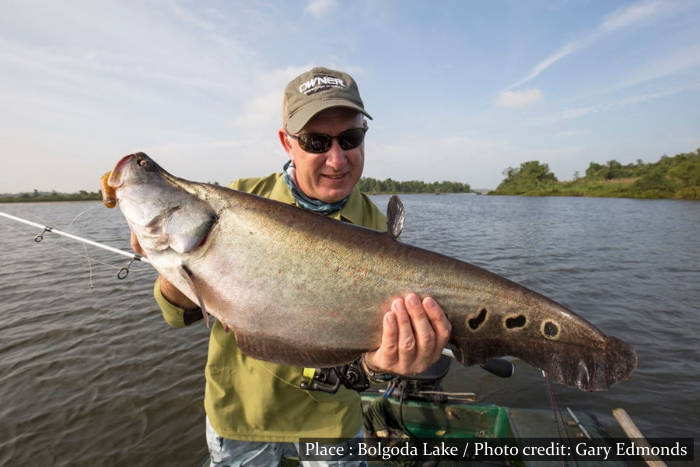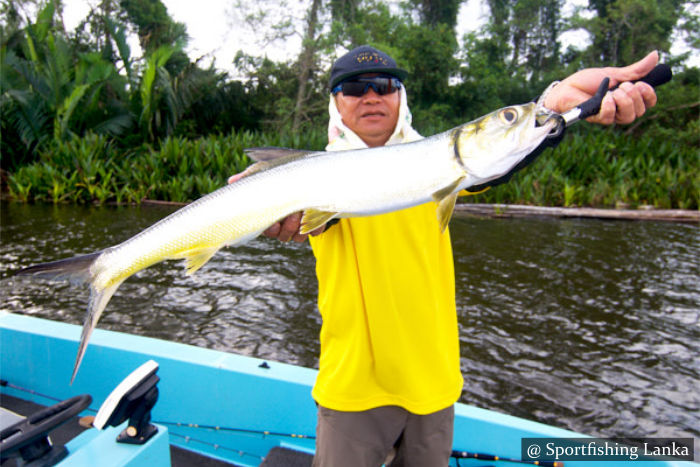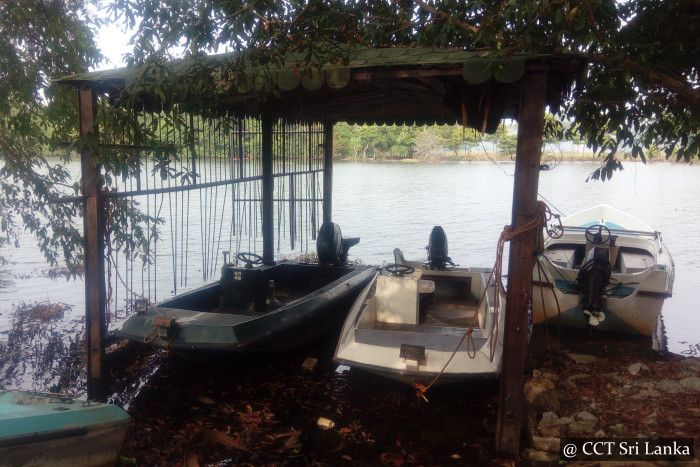 cctsrilanka.com-Bolgoda-Lake-Colombo-Fishing-Barramundi-4
cctsrilanka.com-Bolgoda-Lake-Colombo-Fishing-Barramundi-2
cctsrilanka.come-Bolgoda-Lake-Colombo-Fishing-Mangrove-Jack-Snapper
cctsrilanka.com-Bolgoda-Lake-Fishing-Gear-1
cctsrilanka.com-Bolgoda-Lake-Colombo-Fishing-Mangrove-Jack-Bomber
cctsrilanka.com-Bolgoda-Lake-Colombo-Fishing-Mangrove-Jack-Juvenile-GT
cctsrilanka.com-Bolgoda-Lake-Colombo-Fishing
cctsrilanka.com.Colombo.Bentota.Wadduwa.Fishing.BolgodaLake1
cctsrilanka.com-Bolgoda-Lake-Colombo-Fishing-Giant-Herring
cctsrilanka.com-Bolgoda-Lake-Fishing-Boat-6
Intro
This is a half day fresh water fishing excursion in Bolgoda Lake. The Bolgoda lake is gaining fame for few great lake fish we encounter in their natural habitat.
Some of them are Barramundi - the barramundi or Asian sea bass is a species of catadromous fish in family Latidae of order Perciformes. Barramundi is called Super Fish or Modhi or Modha or Nair fish by locals. Read more about Barramundi. Featherback (knifefishes) - the family Notopteridae contains ten species of osteoglossiform fishes. Spotted Featherback - Chitala Ornata is a nocturnal tropical fish with a long knife-like body with beautiful unmissable spots on the body. Featherback is called Knife Fish or Mannaya or Dot Maluva by locals. Read more about Featherback. Great Snakehead - the giant snakehead or giant mudfish is among the largest species in the family Channidae. And Mangrove Jack and few other exotic fish are there too.
Your angler guide would be a pro fishing expert.
On Google Map, you could clearly see the route to destination, local excursions and tourist interests. To have a clear view click "

 " and then un-click " 

" irrelevant layers.
Terms and conditions
Booking : Book online, call us or drop us an email.
Price : The price may slightly go up or down at the time of booking.
Payment : Full payment is settled prior starting the tour/excursion.
Days of the tour or the hours of excursion : The tour or the excursion is completed within mentioned time.
Per hour vehicle detention fee : 3 USD - Tuk Tuk / 5 USD Standard car & van
Weather : If weather conditions are unfavourable activities will be adjusted accordingly.
Today's Marine Forecast : Sri Lanka Department of Meteorology / Buoyweather
Transportation to a destination : Click Here to reserve with an excursion.
Refund : Refund will be determined after reducing third party's and our costs.
About the Excursion
Best season : All year around
Arranging time needed : 2 days
Hottest month : 
Starting time : 7 AM
Finishing time :  12 Noon
Whole excursion hrs : 5 hrs
Fishing possible : Lure / Trolling / Fly
Restrictions : We practice 100% catch and release of Barramundi below 37-40 cm, age 3-8 years. Do not leave plastics behind. Do not touch corals please. Be a responsible and ethical snorkeler and diver. No flash photography of ancient paintings. Cover your knees and shoulders before enter any temple. Do not leave plastics behind / Please do not feed wild animals.
Basic price includes : 16ft Barra boat with 40 hp engine / Professional local angler guide / All fishing gear / Cold drinks / All Gov tax.
Feedback us : Our drivers and service providers are advised not to promote any other activities or nudge you for shopping. Please leave your feedback on Google.
Optional : A well-spoken local animal expert / historian could be arranged with an additional fee.
You may bring : Hat and sun glass / Sun cream / Camera
---
We love holiday planning!