Description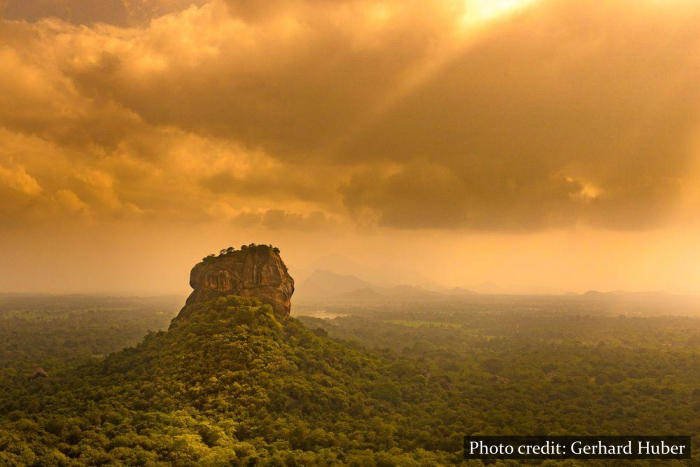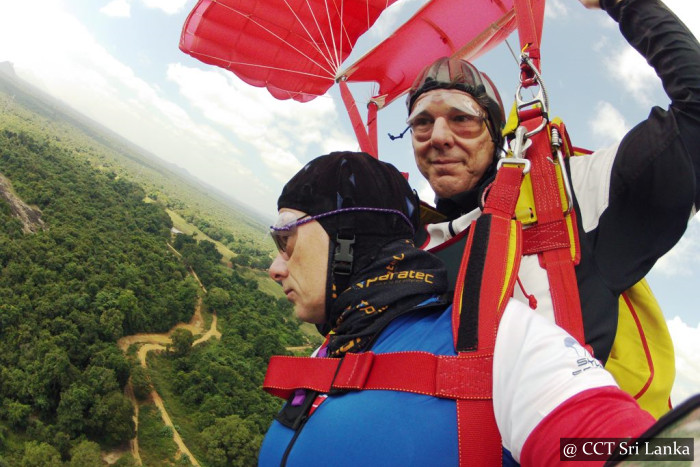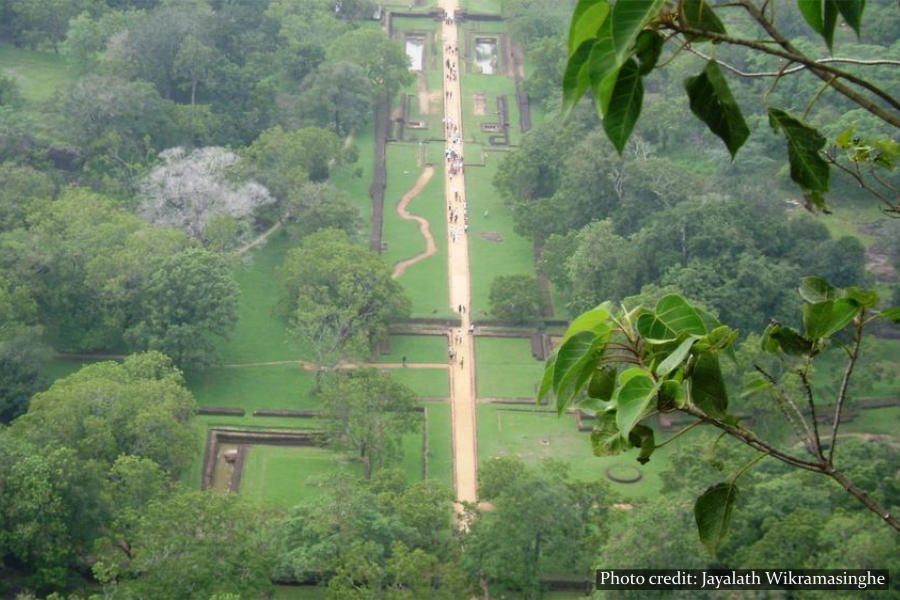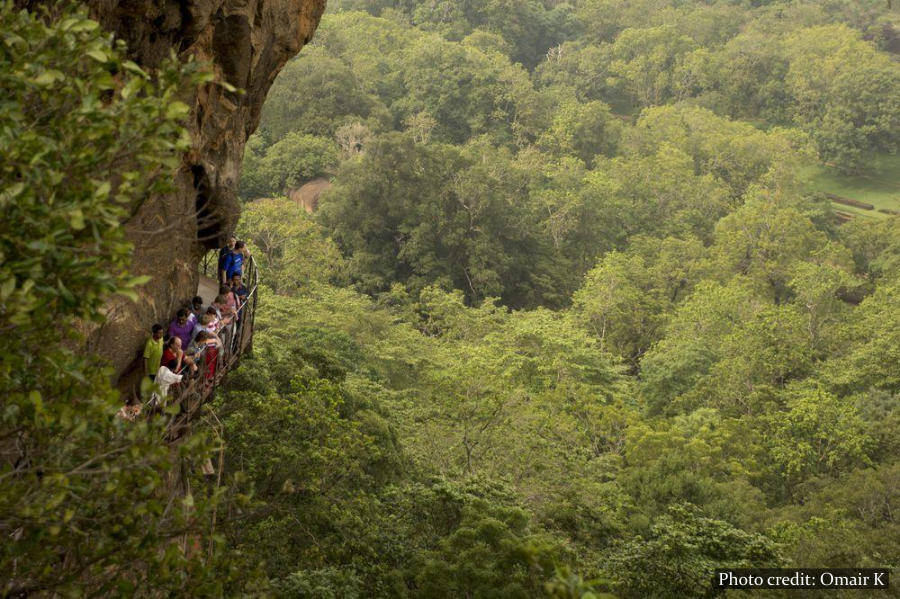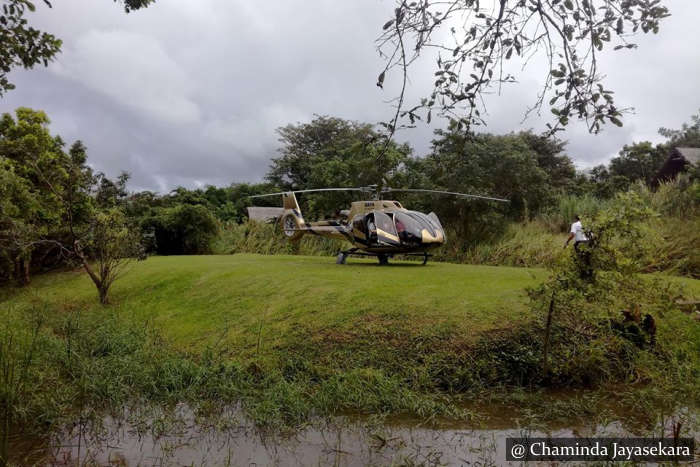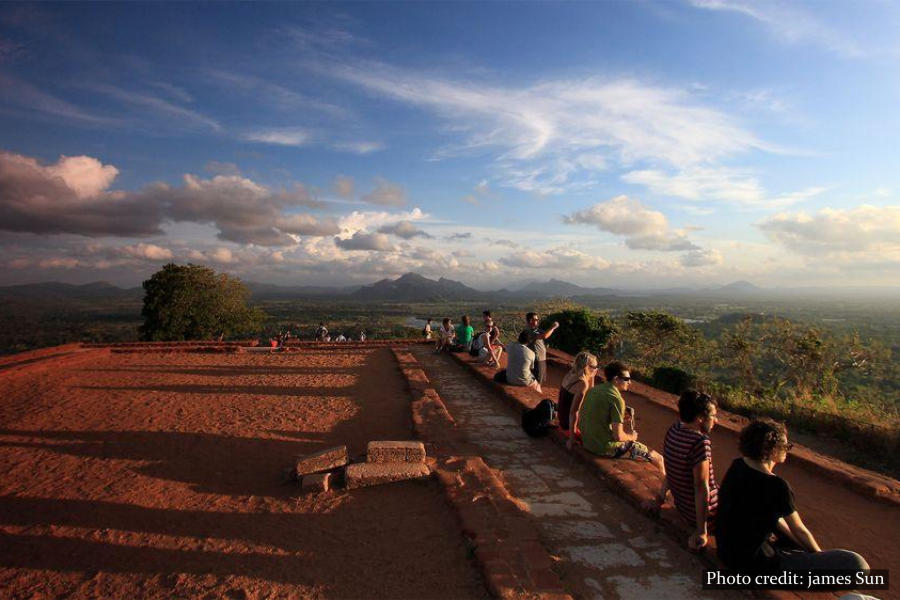 Intro
Reserve your pick up and drop off with us. The Sigiriya is undeniably the most world famous destination in Sri Lanka because of Sigiriya Rock Fortress, UNESCO World Heritage Site. Sigiriya however has naturally become a destination of its own because of its surrounding nature and designer hotels hidden among trees. Sigiriya is a quite nice place for a calm stay away from hustle and bustle atmosphere of working city life. There are many budget hotels and guest houses in Sigiriya.
Sigiriya Rock Fortress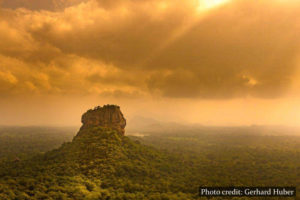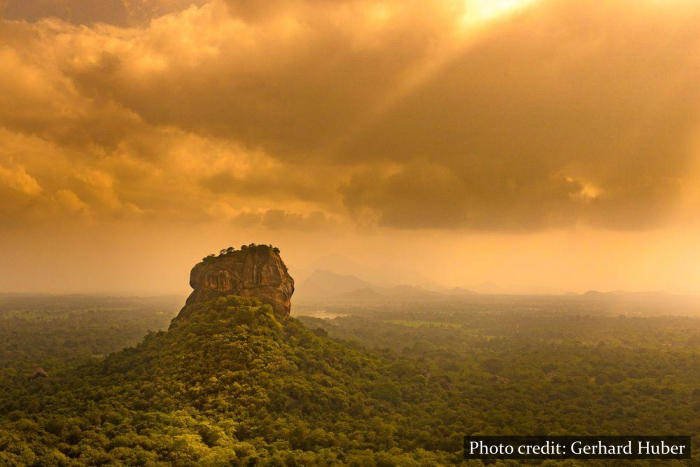 Historical records assert that King Kasyapa reigned in from the top of this 150 meters high rock in 5th century AD. He had also used this place to fortify himself against his step brother, Mugalan. Some argues King Kasyapa mandated the building complex on the top of the rock.  Ruins of them are still visible.
Very informal, but much-imaginable, historic saga suggests that this palace is a creation of King Ravana.
To us it is a mystery how massive Char Bagh (Charbagh) garden was designed in 5th century AD in Sigiriya for example. The very first account of this type of garden was mentioned by Herodotus, the father of history. Cyrus the Great creating a Char Bagh garden in Persia in 5th century BC.  Style of this garden symbolises acute political organization and domestication of landscape.
You got to climb up to see the wall painted with beautiful frescoes, Kingly chair and a pool at the top of Rock Fortress.
Our archaeology department and heavyweights in archaeology are always fighting over to establish so call scientific evident to understand this wonder. We are keeping our eyes and ears open...
Opening time
Ticket counter - 6:30 am - 5 pm
Site - 6 am - 6 pm
---
Time at the site
Hours - about  3
Pidurangala Rock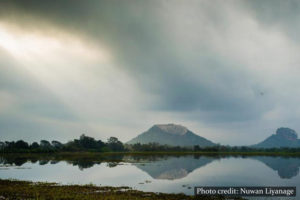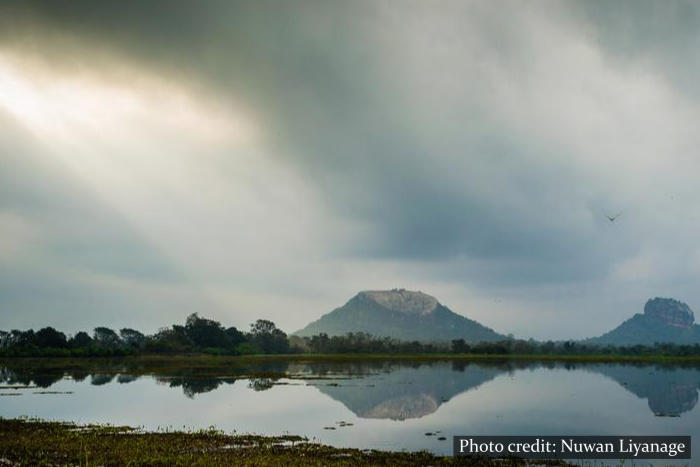 When King Kasyapa moved into Sigiriya he built this monastery for Buddhist monks. The Buddhist monks were using some part of Sigiriya Rock Fortress to stay in to meditate.  
Some says this site is much more fun and fantastic because of its disorderly tracks and difficulties entail to climber. 
Opening time
Ticket counter - 7 am - 6 pm
---
Entrance tickets
Adult - 3.5 USD
Minor - Free
---
Time at the site
Hours - about 2.30
Royal Dambulla Cave Temple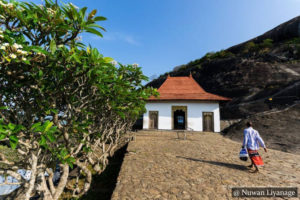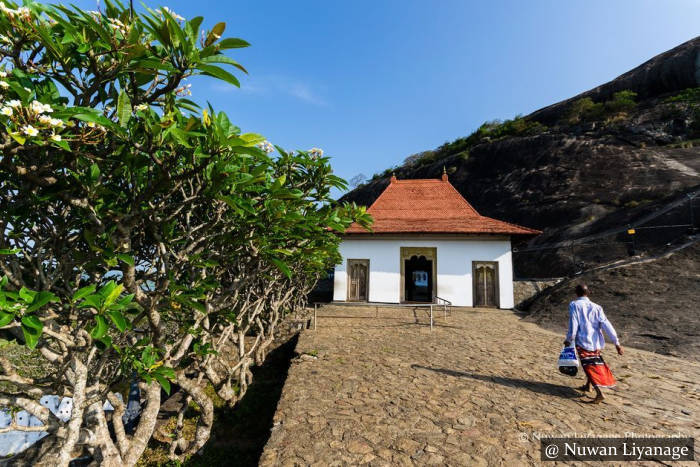 About 30 minutes away from Sigiriya, Dambulla Cave Temple is located. This is an UNESCO World Heritage site. Its history will take you back to a 1st century BC historical saga of King Vattagamini.
What you want to know basically is this is the largest and best preserved cave temple complex in Sri Lanka.
It's Buddhist mural paintings, covering an area of 2,100 m2, are of particular importance, as are the 157 statues - UNESCO states.
Minneriya National Park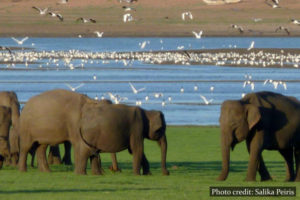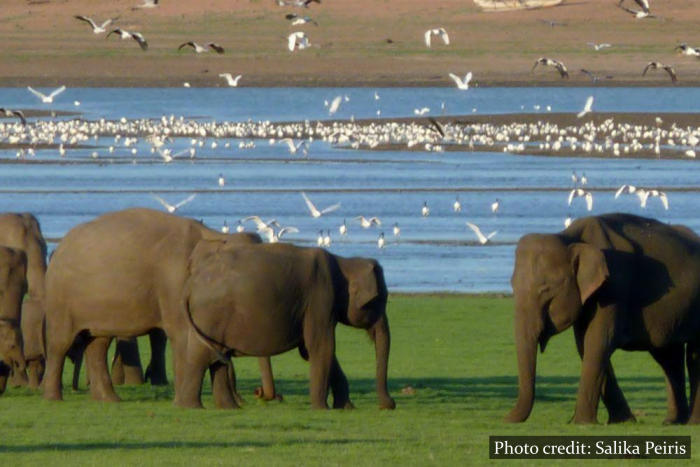 This park is situated about 40 minutes drive from Sigiriya Fortress. In the dry season this park never disappoint animal lovers. From July to August, about hundreds of wild elephants gather to drink water to the open. If you are accustomed to observe minor things too among the obvious then there are few dozen of other animals too you could spot in this park!
Opening time
6 am - 6 pm
Ticket counter closes at 5 pm
---
Entrance tickets (approx)
Adult - 28.15 USD. Per two 45 USD. Per three 61.88 USD. Per four 78.75. Per five 95.63. & per ten 180 USD.
Adult base price - 15 USD
Minor base price - 8 USD
---
Time at the site
Hours - about 2
---
Gathering 
July – September
Nar Park (Rose Quartz Mountain Range)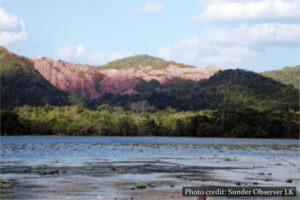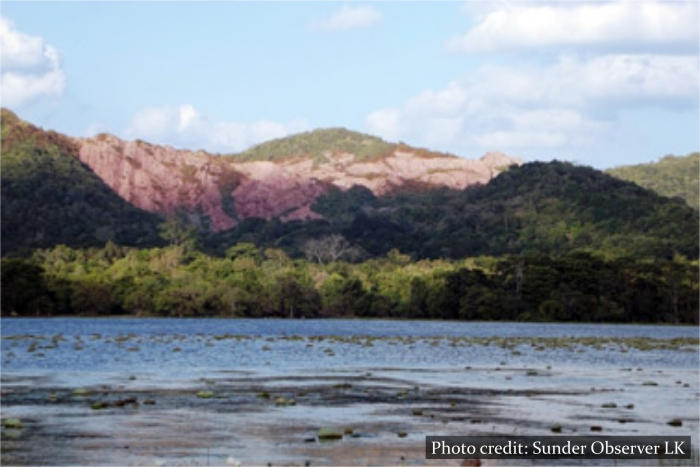 About 30 minutes away Sigiriya in Madutugama lies the world's largest Rose Quartz Mountain Range. If one doubts that claim then one has to have no doubt to believe this is the country's largest Ironwood Forest.  
This place gains fame for being the first ever place to accommodate political asylum in country, some say in the world, an act which had been initiated by King Dappula IV (924 - 924 AD) - we are yet to find hard evidence to back this claim up.
The monastery covered with lot of trees and rudimentary walking paths make this place an interesting visit.
Opening time
7.30 am- 5 pm
---
Entrance tickets
Adult - 3.5 USD
Minor - 2 USD
---
Time at the site
Hours - about 2
Cycling across rural villages of Sigiriya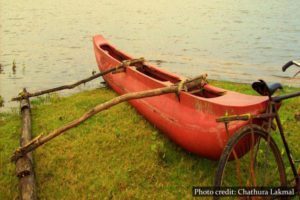 With a cycle handy you could have some fun cycling across in this semi-arid and humid country side of Sigiriya.
We could arrange you a local guide and cycling trips to local sites and villages if you are interested in doing so.
Most of established hoteliers in Sigiriya lend cycles.
Dambulla Vegetable Market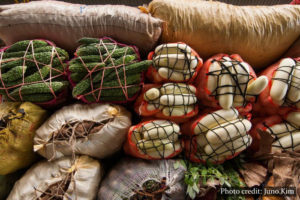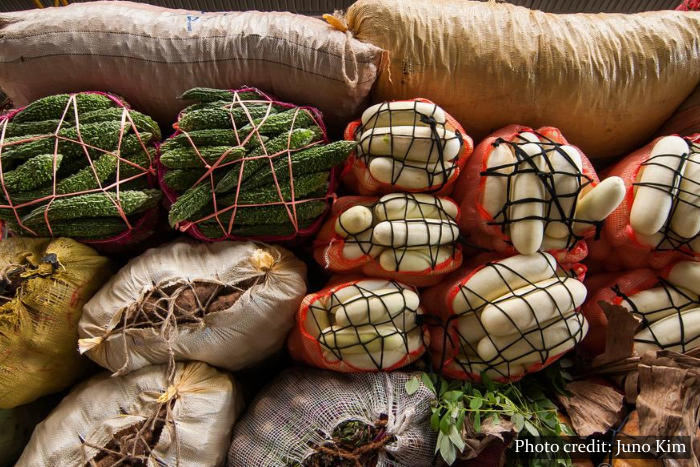 If you don't mind waking up in early morning, about 3 AM, what you could do is you could go and see how Dambulla city, your neighboring city, gets its energy from.
Dambulla is called 'the city that never sleeps' because most of the country's  vegetable farmers bring their harvest to Dambulla Market at midnight to sell.
Each morning prices are negotiated, vegetables are scaled. Then they are dispatched around the country to reach customers who are waiting at their local shops to start their day lives with fresh vegetables.
Our driver will accompany you. If our driver has a long day lined up for tomorrow we will arrange you a local guide. 
Hot Air Ballooning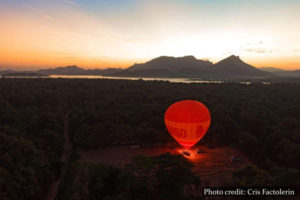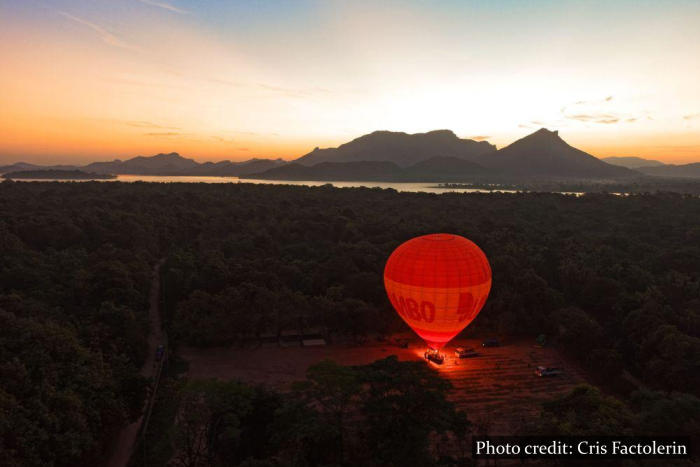 In the right season - November to April - and also if weather permits, we could arrange you a hot air ballooning trip to enjoy majestic nature around. You might be lucky to spot wild creatures in wild too.
To you to enjoy the whole process they expect you to be at the departure point at 5.30 AM.
A glass of champagne, while awaits for the vehicle to arrive, will conclude this amazing fly.
Anuradhapura & Polonnaruwa ancient cities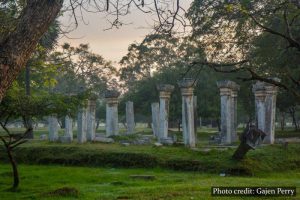 In a matter of about two hours you could also access to these UNESCO World Heritage sites from Sigiriya.
But you better try to avoid these time wastes because ideally you want to hit the road to enjoy sightings straight away in early mornings or late afternoons. Go and stay at these places before you start sightseeing. 
Ideally, each place needs a full day to do good excursions.
Opening time
7.30 am - 6 am
---
Entrance tickets
Adult - 25 USD
Minor - 12.5 USD
SAARC citizens - 12.5 USD
Concessions - 12.5 USD
(If arrange in advance)
---
Time at the site
Hours - about half a day