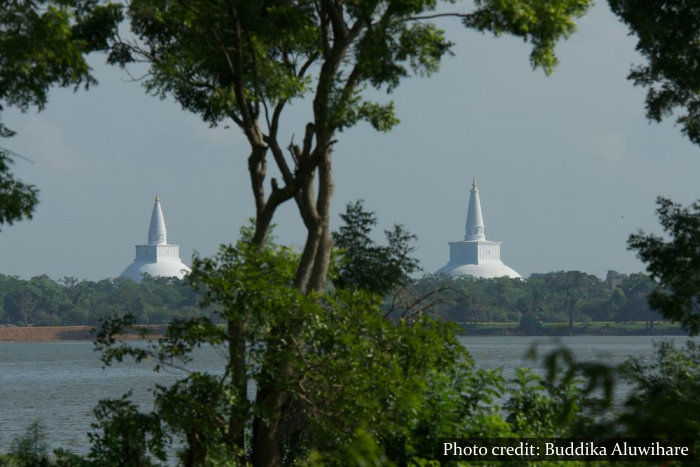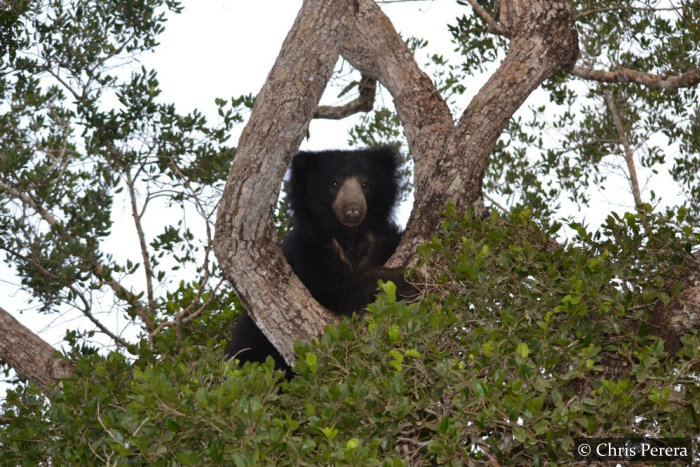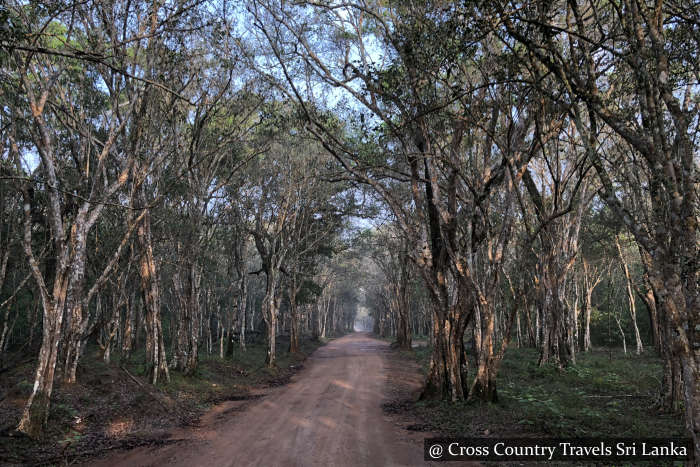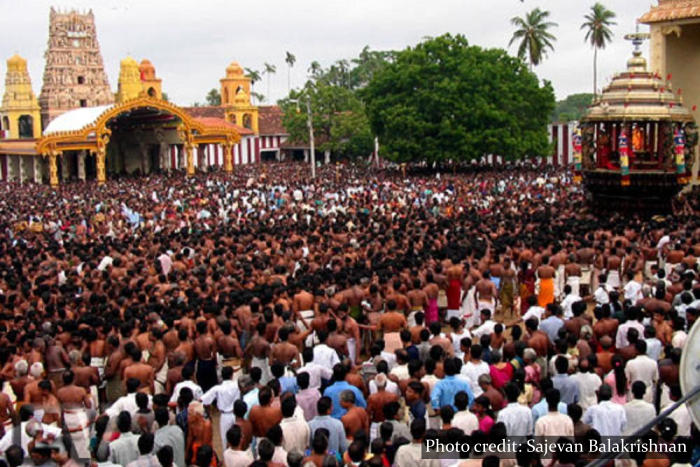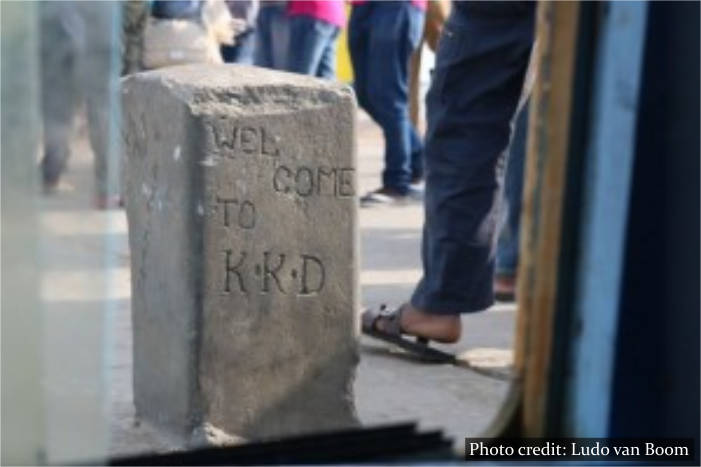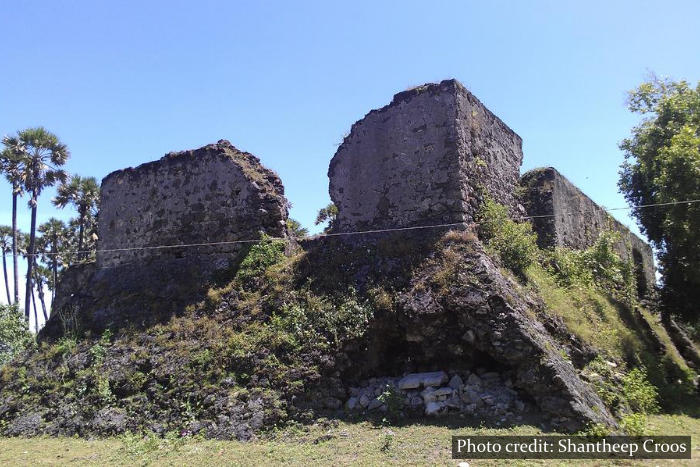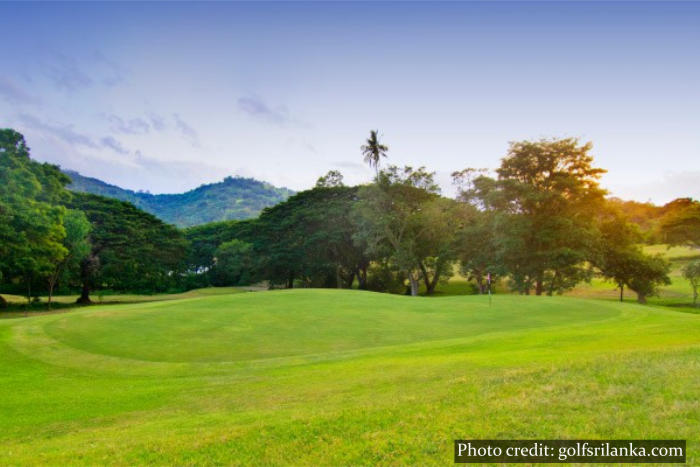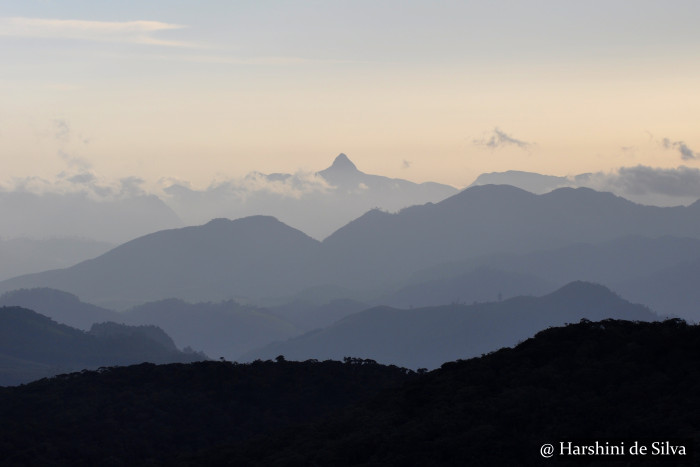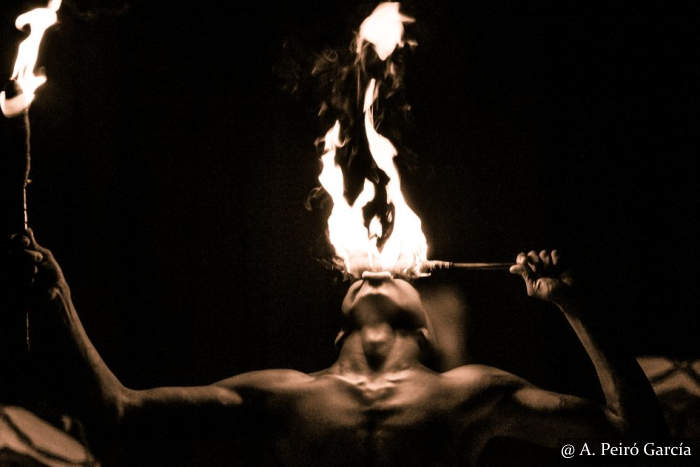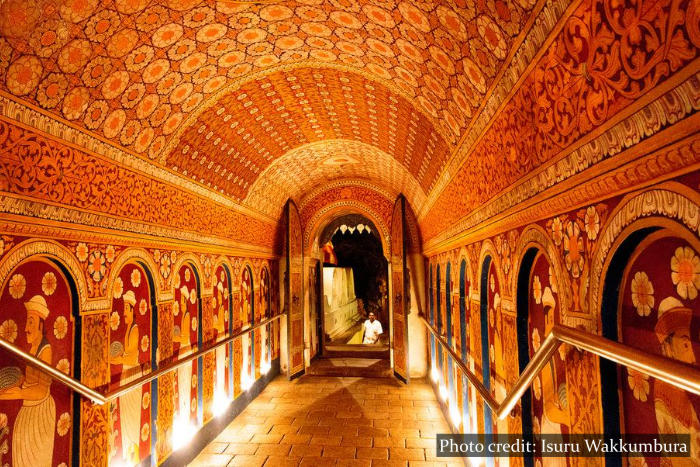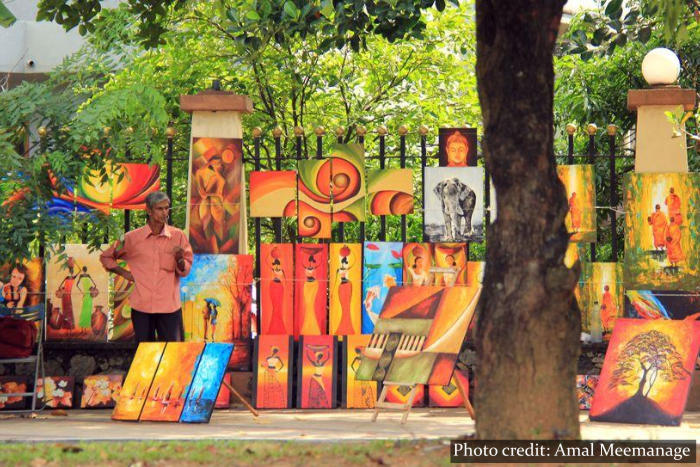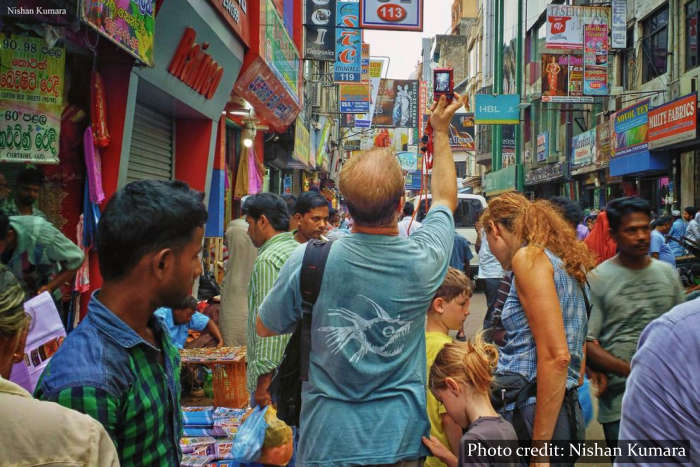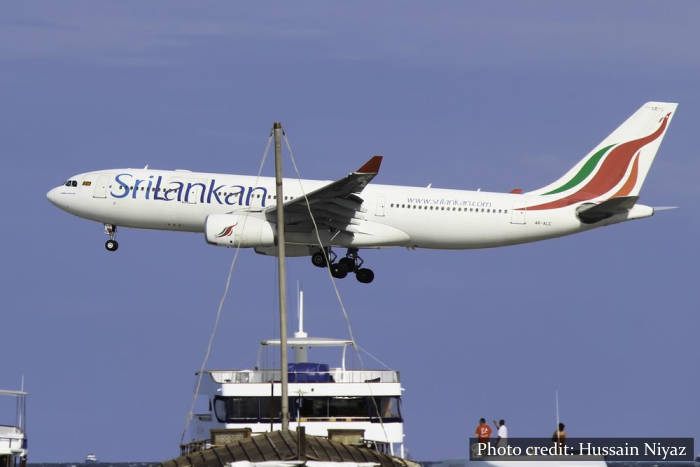 cctsrilanka.anuradhapura.mirisawetiya
Sloth Bear Wilpattu National Park Sri Lanka
cctsrilanka.com-Anuradhapura-Kalpitiya-Wilpattu-Wilpattu-National-Park-1
Kandaswamy Kovil Jaffna Sri Lanka
cctsrilanka.com.Jaffna-Galle-Mirissa-Trinco-Kalpitiya-Sailing&Diving-NorthernIslandsAdventure1
cctsrilanka.com.Jaffna-Sailing&Diving-NorthernIslandsAdventure-Adam'sBridge
cctsrilanka.com.Jaffna-KurikadduwanJetty-Sailing&Diving-NorthernIslandsAdventure
cctsrilanka.com.Jaffna-Galle-Mirissa-Trinco-Kalpitiya-Sailing&Diving-NorthernIslandsAdventure4
cctsrilanka.com.Jaffna-DelftIsland-Sailing&Diving-NorthernIslandsAdventure-5
Dutch Fort Delft Island Jaffna Sri Lanka
Victoria Golf Club Sri Lanka
cctsrilanka.com-Nuwara-Eliya-Thotupola-Kanda-1
Sri Dalada Maligawa Kandy Sri Lanka
Pita Kotuva or Pettah Colombo Sri Lanka
Intro
Our first intention with this itinerary was to trace the touchstones of Rijcklof van Goens. He is the Dutch Governor resided in Ceylon from 1660 – 1675. Goens fought a quite few navel and land battles against Portuguese before landing. We still find his footprints in an arid land of Delft Island in Jaffan. A charted ultra modern yacht with 4 cabins is reserved for you with all inclusive. Our knowledgeable guide is always there for you.
It is quite the opposite we have in order for you in Kandy. In Kandy, Victoria Golf & Country Resort is one of the best places to spend some country time, unlike the arid land of Jaffna. These two is a startling combination. We even quite like the sound of this combination in one tour. One is a literally arid land and the other is filled with lush greenery and world class hospitality. An amphibian charter flight from Jaffna to Victoria Reservoir will give you an exclusive Ariel view of Northern country and part of hill country tea plantations too. This short flight avoids repeating the drive from Jaffna too.
Come and experience it with us!
On Google Map, you could clearly see the routes of drafted excursions and tours. To have a clear view click on "

 " on the Google Map and then un-click " 

" irrelevant layers.
Terms and conditions
Booking : Book online, call us or drop us an email.
Price : The price may slightly go up or down at the time of booking.
Payment : Full payment is settled prior starting the tour/excursion.
Days of the tour or the hours of excursion : The tour or the excursion is completed within mentioned time.
Per hour vehicle detention fee : 3 USD - Tuk Tuk / 5 USD Standard car & van
Weather : If weather conditions are unfavourable activities will be adjusted accordingly.
Today's Marine Forecast : Sri Lanka Department of Meteorology / Buoyweather
Transportation to a destination : Click Here to reserve with an excursion.
Accommodations : When the rooms are not vacant at scheduled accommodation, we are obliged to consult you first with the options available. But if there is no time left to do so, we always reserve the right to replace the accommodation with fair accommodation.
Supplements : Basic child supplement includes extra bed and meals (For age 6-12) / All inclusive adult supplement includes entrance tickets and all other activities mentioned / All inclusive child supplement includes extra bed and meals plus entrance tickets and all the activities mentioned.
Child : Age 0 - 6 does not incur any costs with the conditions that the bed is shared and no special requests are made. 
Accommodation cancellation policy : a) 21 Days & above no cancellation fee. b) 15-20 Days - 50% cancellation on the basis booked. c) 14 Days and below & No Show - 100% cancellation on the basis booked.
Refund : Refund will be determined after reducing third party's and our costs.
About the Tour
Best season : October - April
Available : October - April
Arranging time needed : 5 days
Hottest month : 
Whole touring days : 9 Days
Room allocation : 1 pax (single) / 2 pax (double) / 3 pax (1 single + 1 double) / 4 pax (2 double) / 5 pax (1 single + 2 double) / 6 pax (3 double).
Restrictions : Do not touch corals please / Be a responsible and ethical snorkeler and diver / No flash photography of ancient paintings / Cover your knees and shoulders before enter any temple. / Do not leave plastics behind / Please do not feed wild animals.
All inclusive price includes : Vehicle reflecting number of guests / Accommodations at mentioned resorts / Meal plan mentioned / Full board privet yacht in Jaffna for one day / Chartered Cesna flight from Jaffna to Kandy / Entrance tickets mentioned / Water / Fuel & chauffeur expense / All Gov taxes.
Child supplement : 209 USD per child.
Feedback us : Our drivers and service providers are advised not to promote any other activities or nudge you for shopping. Please leave your feedback on Google.
Optional : A well-spoken local animal expert / historian could be arranged with an additional fee.
You may bring : Hat and sun glass / Sun cream / Camera
---
We love holiday planning!
1 Night - Negombo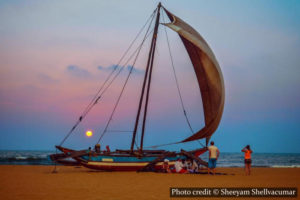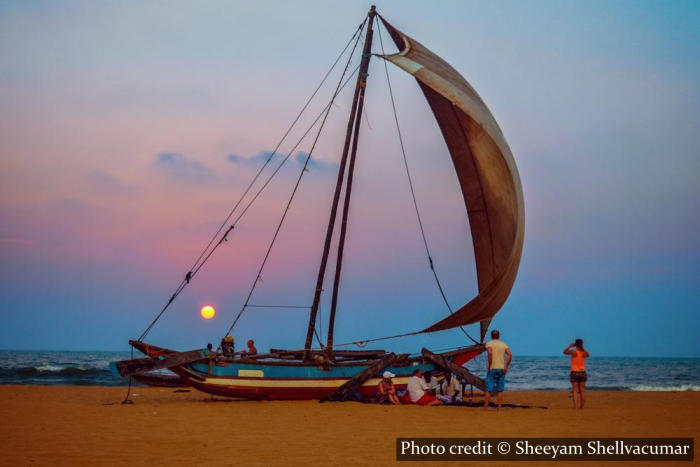 Excursions - After long flight, sleep it over your jet-lag.
Read further - here.
Accommodation -  Jetwing Beach Hotel  / Room category  -  Deluxe with sea view / Meal plan - Breakfast and Dinner.
2 - 3 Nights - Anuradhapura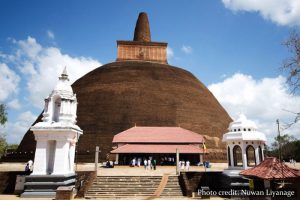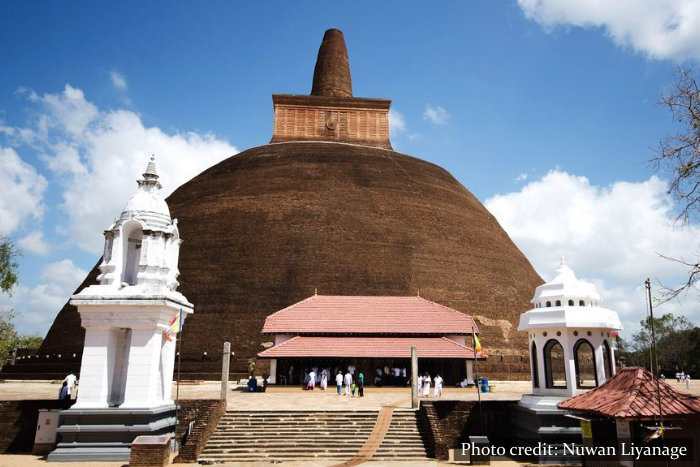 Excursions - Afternoon guided tour of Anuradhapura UNESCO Heritage site / Full day guided safari in Wilpattu National Park.
Read further - here.
Accommodation - Forest Rock Garden Resort / Room category - Suite / Meal plan - Breakfast and Dinner (vegetarian only).
4 Night - Jaffna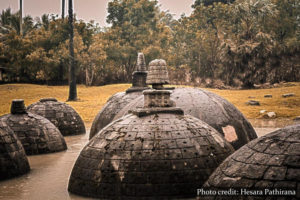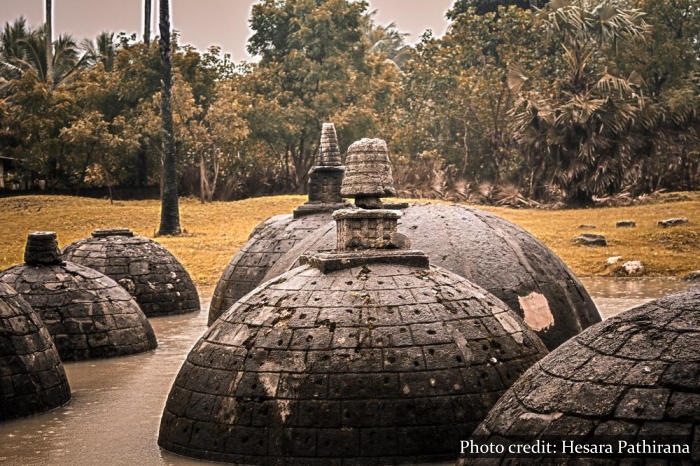 Excursions - Afternoon Jaffna city tour with your chauffeur guide.
Read further - here.
Accommodation - The Thinnai Hotel / Room category - Thennai with a plunge Pool / Meal plan - Breakfast and dinner.
5 Day - Jaffna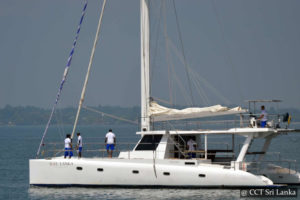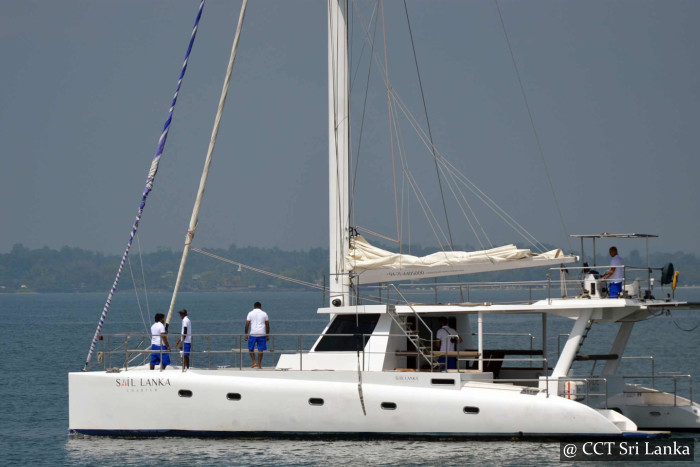 Excursions - Embark the yacht from KKD jetty at 8.30 AM (this very modern yacht comes with four cabins, 8 pax max, lavatories, on-board kitchen, a chef, all meals and staff) / Visit Nagadeepa Viharaya, Naga Pooshani Amman temple and to Delft Island with a local guide / Lunch prepared by local family in Delft Island / Explore the ruins of Rijcklof van Goens a bit / Afternoon swim in pristine waters / Drinks and dinner on-board.
Read further - here.
Options - Yacht sharing option might be available. Contact us.
Accommodation - Ceycat 53 / Room category - Cabin / Meal plan - Dinner and breakfast on-board.
6 - 7 Days -  Kandy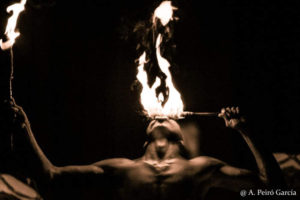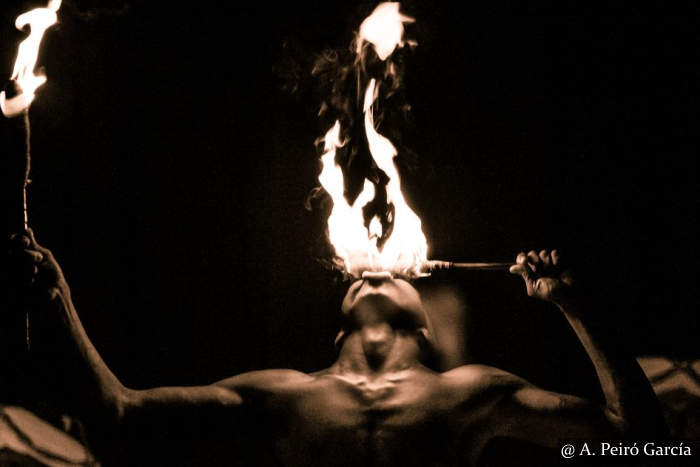 Excursions - Snorkeling session / Breakfast and disembark before lunch / At 3 PM, after lunch in the city, we have arranged you a chartered amphibian flight from Palali Airport to Victoria Golf Club / Dinner at the resort / Next day, play golf or take a golfing lesson and ride a horse at your leisure in this beautiful landscape (not included in price) / Drive to Sri Dalada Maligava in afternoon (guided tour) / Walk in the Kandy city / Enjoy Kandyan dance.
Read further - here.
Options - Option of taking a scheduled flight may also be available to Colombo. Contact us.
Accommodation - Golf & Country Resort / Room category - Victoria Chalet / Meal plan - First day Dinner and Breakfasts on both mornings.
8 Day - Colombo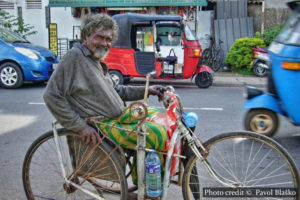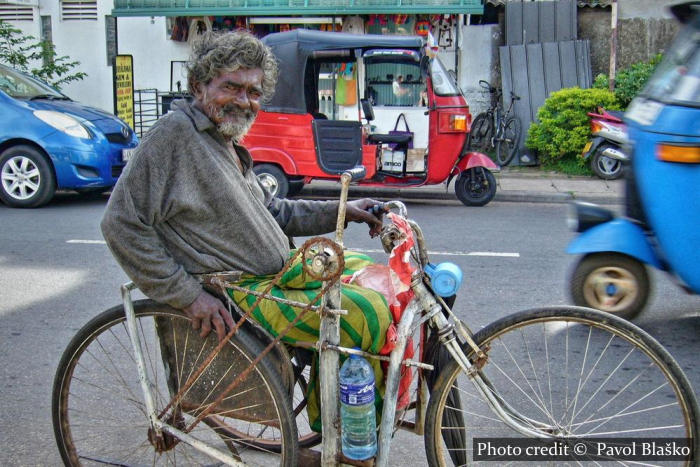 Excursions - Colombo city tour / Visit Colombo National Museum.
Read further - here.
Accommodation - Golf Face Hotel / Room category - Premier Sea View with balcony / Meal plan - Breakfast.