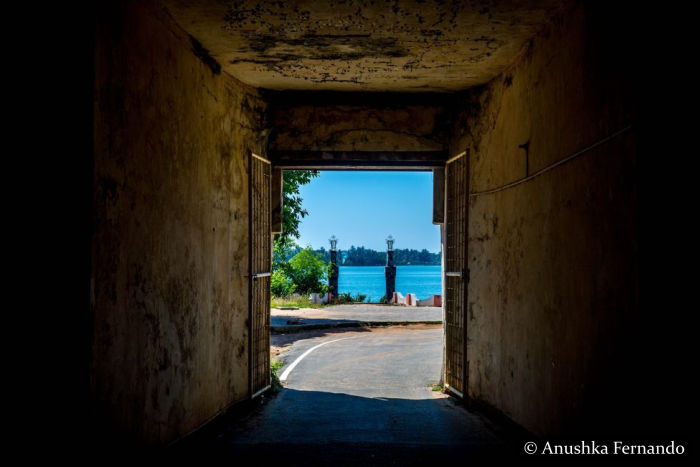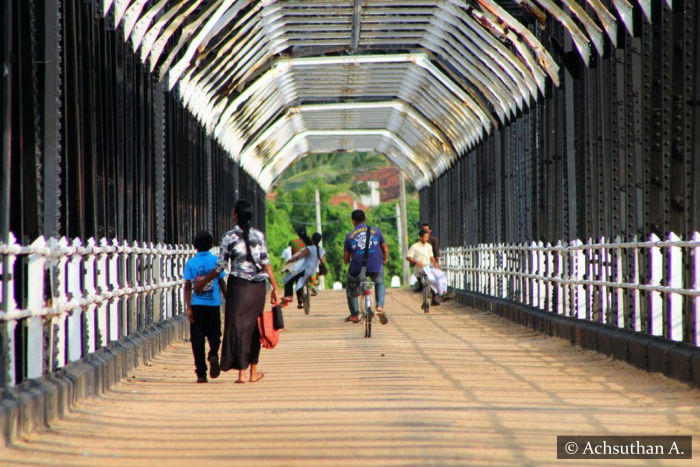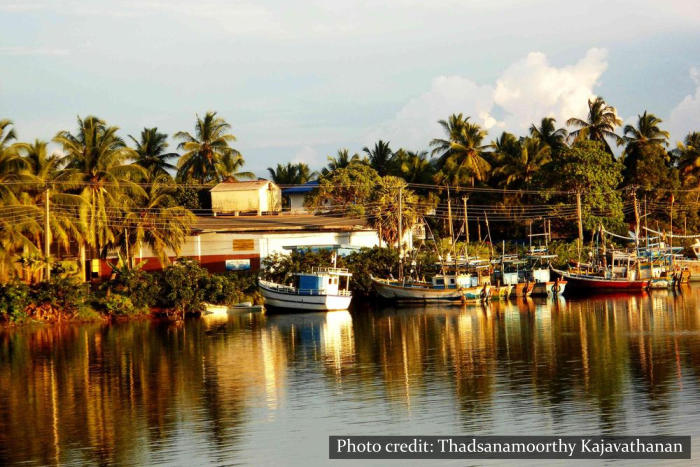 www.cctsrilanka.com-Batticaloa-Fort
www.cctsrilanka.com-Batticaloa-Kalladi-Bridge
Intro
Meet Batticaloa people and let them teach you what they are good at: whether is it cooking, fishing or history, you are in good hands to get an invaluable glimpse into the secret passions of our local experts... Spices or fish, local history or life memories, we are sure you'll go back home with plenty of stories to tell to your loved ones!
Now, let's explore History and Religions…
Our tour 'Historic Batticaloa' brings you to old buildings in Batticaloa, Kattankudy, Navalady, throughout 450 years of history and the vestiges of 3 colonial powers. We will guide you into the cultural and religious diversity of our local communities, by visiting worshiping places of 4 different faiths (Hinduism, Islam, Christianity & Buddhism).
We'll break for lunch in a local family, where you'll get a flavour of traditional Batticaloa food, and interact with your host family. After lunch, you'll get a glimpse of the scars of the recent war and tsunami as well as visit the Heritage Museum of Kattankudy - if time permits!
On Google Map, you could clearly see the route to destination, local excursions and tourist interests. To have a clear view click "

 " and then un-click " 

" irrelevant layers.
Terms and conditions
Booking : Book online, call us or drop us an email.
Price : The price may slightly go up or down at the time of booking.
Payment : Full payment is settled prior starting the tour/excursion.
Days of the tour or the hours of excursion : The tour or the excursion is completed within mentioned time.
Per hour vehicle detention fee : 3 USD - Tuk Tuk / 5 USD Standard car & van
Weather : If weather conditions are unfavourable activities will be adjusted accordingly.
Today's Marine Forecast : Sri Lanka Department of Meteorology / Buoyweather
Transportation to a destination : Click Here to reserve with an excursion.
Refund : Refund will be determined after reducing third party's and our costs.
About this activity
Best season : All year around
Available : Daily
Arranging time needed : 1 day
Hottest month :
Starting point : Navalady Road in Kallady
Activity starting time : 8.30 AM
Finishing time : 5.30 PM
Total Kms cycle: 20 app
Restrictions : Do not touch corals please / Be a responsible and ethical snorkeler and diver / No flash photography of ancient paintings / Cover your knees and shoulders before enter any temple. / Do not leave plastics behind / Please do not feed wild animals.
Price includes : Vehicle reflecting number of pax / Local guide / Lunch made by a local family / a locally made handloom sarong or vesti if booked on the gourmet meal / All Gov taxes
Discounts : Above price comprises a gourmet meal (more curries, 1 sea food curry, more fruits for dessert). Discount can be offered with budget lunch option, which will generally be rice and fish curry.
Child discount rates : Aged 0 - 2: free of charge / Aged 3-5 years: 4000 Rs discount / Aged 6-11 years: 3000 Rs discount / Normal rate applies to children over 11.
Feedback us : Our drivers and service providers are advised not to promote any other activities or nudge you for shopping. Please leave your feedback on Google.
Optional : A well-spoken local animal expert / historian could be arranged with an additional fee.
You may bring : Water / Hat and sun glass / Sun cream / Camera
---
We love holiday planning!
Batticaloa lagoon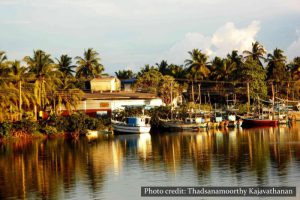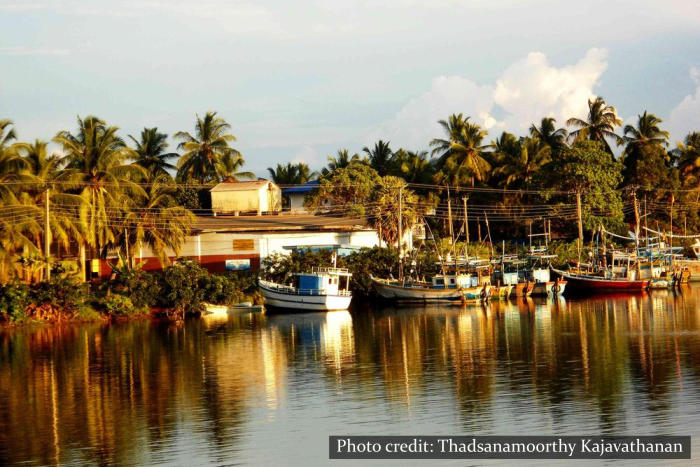 The city of Batticaloa is located on land between the Batticaloa lagoon and the Indian Ocean.
Batticaloa district is flourished with three lagoons, Batticaloa lagoon, Valaichchenai Lagoon and Vakari Lagoon. Among them, Batticaloa lagoon is the largest lagoon in Batticaloa. This lagoon is 56 km long and narrow with the total area of approximately 11,500 ha of water.
The lagoon has extensive mangrove swamps and some sea grass beds. The lagoon attracts a wide variety of water birds.
Many bridges are built across several islands, Puliayantheevu, Buffaloa Island and Bone Island, within the Batticaloa Lagoon.
The surrounding lands are used for cultivating rice, coconut and other crops and shrimp farming.
Batticaloa Fort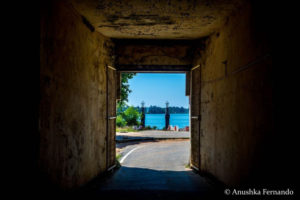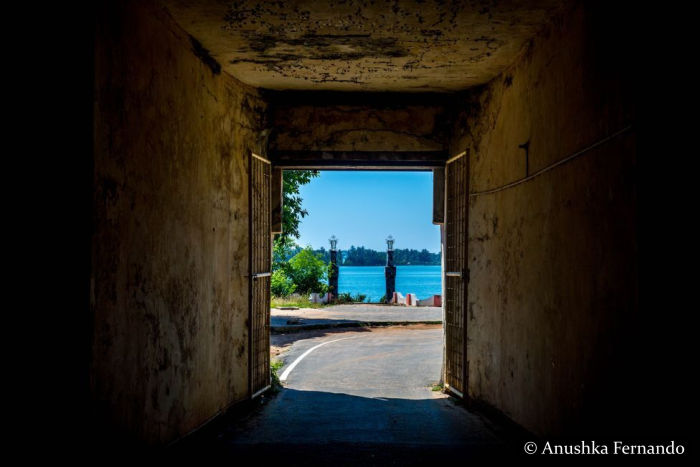 Batticaloa Fort is located in the east end of the Batticaloa island.
This fort was firstly built in 1628 by Portuguese. Dutch captured it after 10 years and English used her since 1745. Two sides of this fort face the lagoon and other two sides face canals. The settlers had to secure themselves from locals from mainland and from invaders from sea.
This fort is now being used for government administrative offices. If you wanna see inside the fort you have to visit between office hours. If you go after the office hours you may just be able get on to the high walls with the permission of security officer.
Surrounding high walls are not well maintained. You'll see grass bushes and some plastic as well. Old canons are still preserved.
You can laze and relax some time sitting on the wall looking at mainlands over the lagoon.
Opening hours - 8 AM - 17 PM
Entrance fees - None
Kallady Bridge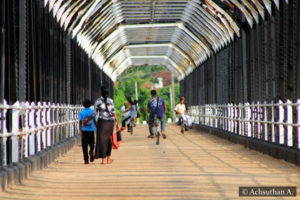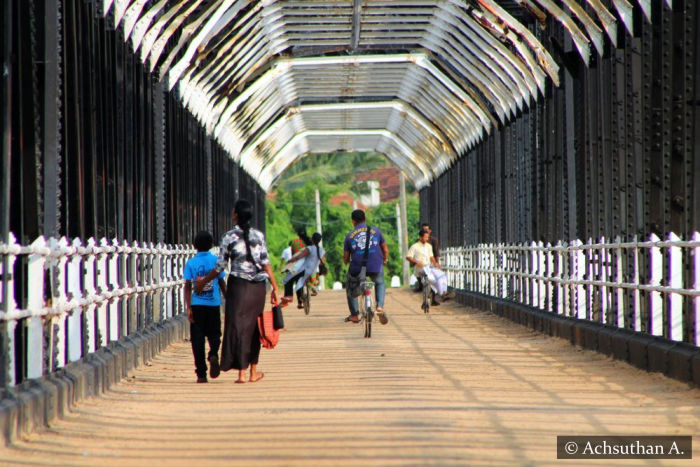 This bridge was the longest bridge in Sri Lanka when it was opened in 1925 by the British. Still today this old bridge is used by the people who walk and cycle. Looking down the bridge is Batticaloa lagoon. Cast net fishermen and sun-set behind them create a picturesque atmosphere at this bridge.
Top of all this you may be lucky to hear singing fish singing too from this bridge 😉
Batticaloa Lighthouse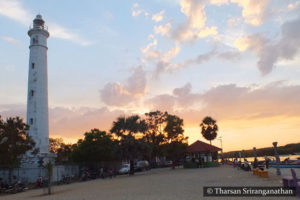 Batticaloa Lighthouse was built in 1913 by the Brits.
This lighthouse is not open for visitors. Anyone can get nearby to the establishment but not allowed to climb up.
Next to the lighthouse there is an amusement park and you can get a boat ride through the lagoon.
If you love nature and ocean we recommend you to go through pine woods to the solitude beaches.
Cycling in Batticaloa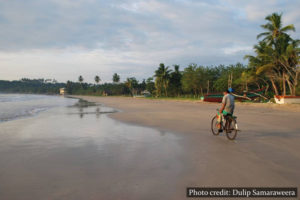 Cycling in and around Batticaloa is one of the great things you can do!
From the city via Uppodai Lake Road up to the lighthouse you will see stilt fishermen and small fish markets. If you cross the Kallady bridge and take Navalady Road, you will see ruins from tsunami along the beach and pine woods. These both roads are two different entries to the same mouth of the Batticaloa lagoon.
See above cycling itineraries.
We will arrange you a local expert to cycle with you alone the way!