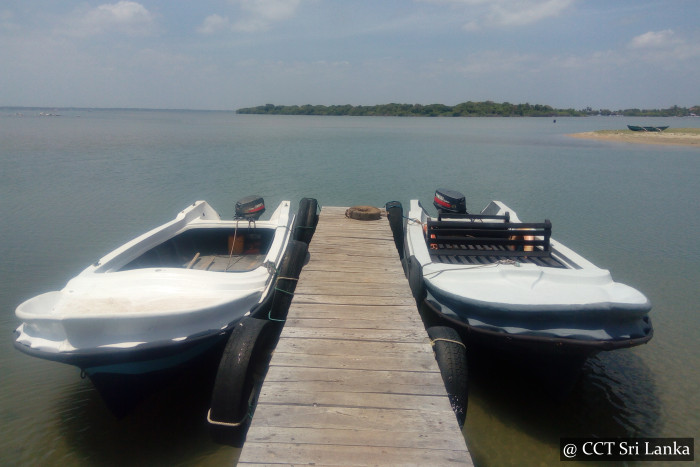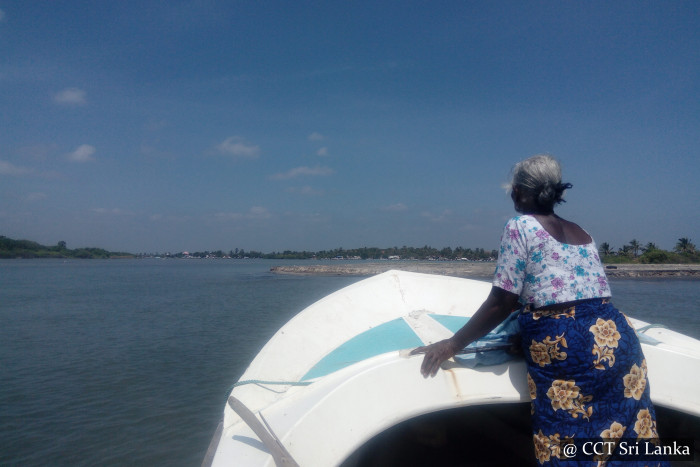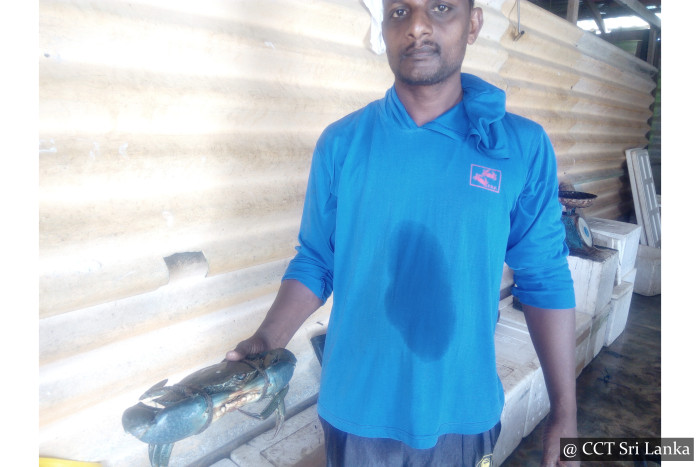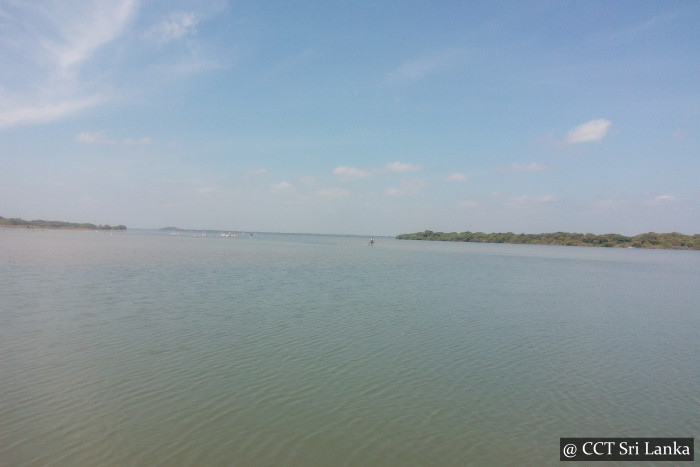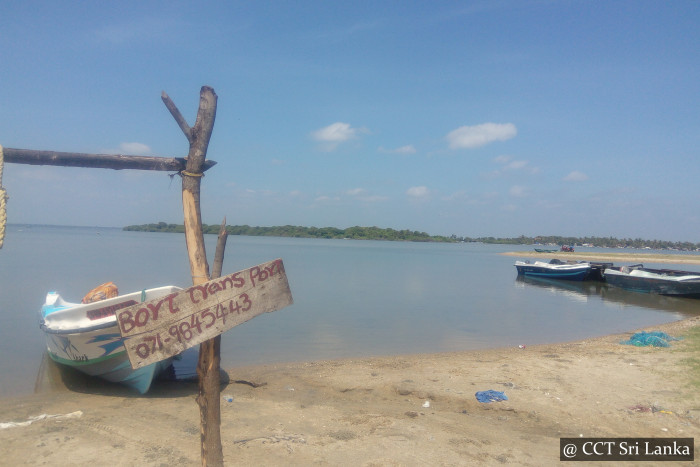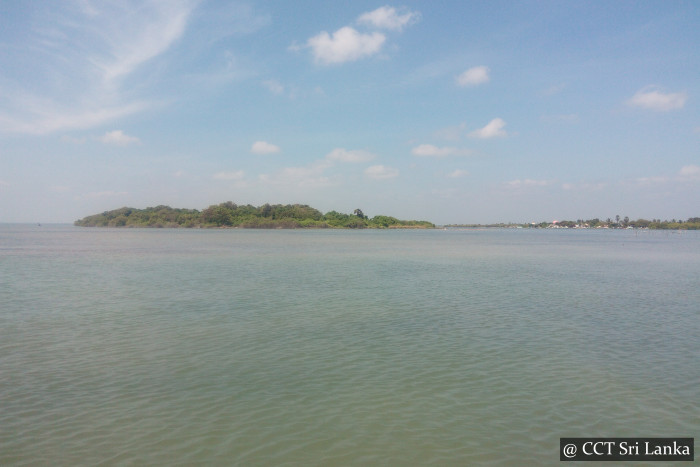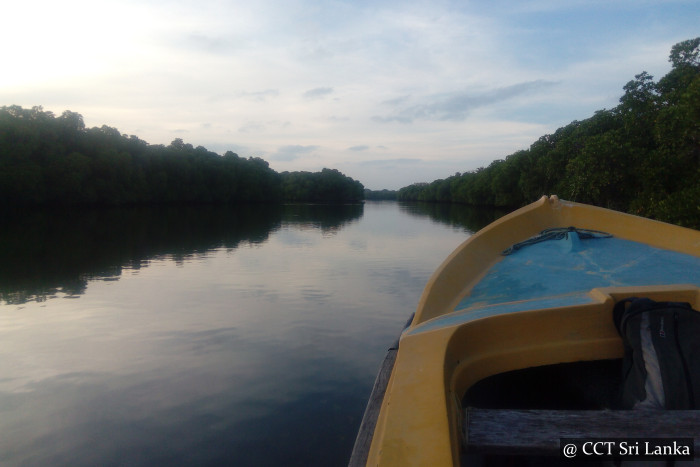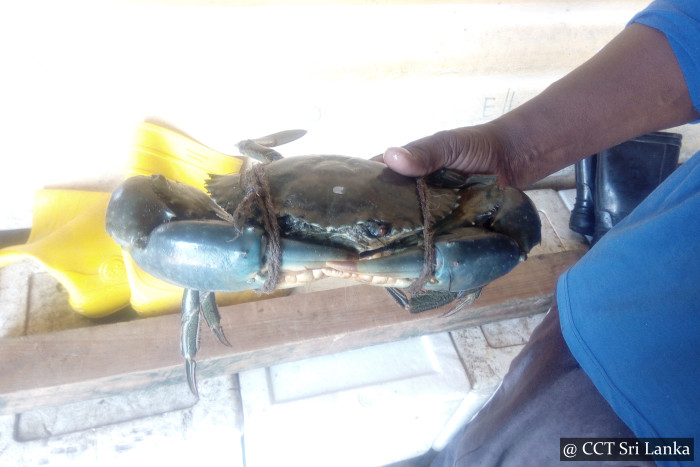 cctsrilanka.com-Trincomalee-Kokkilai-Boat-1
cctsrilanka.com-Trincomalee-Kokkilai-Boat-2
cctsrilanka.com-Trincomalee-Kokkilai-Scylla-Serrata-2
cctsrilanka.com-Trincomalee-Kokkilai-Boat-Safari-2
cctsrilanka.com-Trincomalee-Kokkilai-Boat-Safari-1
cctsrilanka.com-Trincomalee-Kokkilai-Boat-Safari-3
cctsrilanka.com-Trincomalee-Kokkilai-Boat-Safari-4
cctsrilanka.com-Trincomalee-Kokkilai-Scylla-Serrata-1
Intro
This is the only excursion available in Kokkilai Lagoon, for the time being. We have tasted this fantastic excursion and guests have left with unforgettable memories! We are developing this page slowly. Browser can subscribe to be updated!
On Google Map, you could clearly see the route to destination, local excursions and tourist interests. To have a clear view click "

 " and then un-click " 

 " irrelevant layers. We constantly update our site with all those interesting facts.
Terms and conditions
Booking : Book online, call us or drop us an email.
Price : The price may slightly go up or down at the time of booking.
Payment : Full payment is settled prior starting the tour/excursion.
Days of the tour or the hours of excursion : The tour or the excursion is completed within mentioned time.
Per hour vehicle detention fee : 3 USD - Tuk Tuk / 5 USD Standard car & van
Weather : If weather conditions are unfavourable activities will be adjusted accordingly.
Today's Marine Forecast : Sri Lanka Department of Meteorology / Buoyweather
Transportation to a destination : Click Here to reserve with an excursion.
Refund : Refund amount will be determined after reducing third party's and our costs.
About this wild trip
Best season : All year around
Available : Pre-arranged only
Arranging time needed : 3 day
Hottest month : 
Best time of the day to start : 5.30 AM or 1.30 PM
Boat departs from : South of Kokkilai Lagoon
Pick up point : Trinco city and surrounding area
Whole boating hrs : 3.5 - 4 hrs 
Transportation : Reserve using above drop down menu.
Restrictions : No guide and driver welcome on board. Do not touch corals please. Be a responsible and ethical snorkeler and diver. No flash photography of ancient paintings. Cover your knees and shoulders before enter any temple. Do not leave plastics behind / Please do not feed wild animals.
Basic price includes : Dinghy boat with adopted plastic chairs (no sunshade at the moment) / Local skipper (no English knowledge) / A a cheese sandwich from Jungle Beach with a fresh juice, one apple and orange / All Gov taxes.
Please mind : No sunshade available. After the excursion, take the plastics to your hotel and ask them to recycle.
Feedback us : Our drivers and service providers are advised not to promote any other activities or nudge you for shopping. Please leave your feedback on Google.
Optional : A well-spoken local animal expert / historian could be arranged with an additional fee.
You may bring : Water / Hat and sun glass / Sun cream / Binocular / Camera
---
We love holiday planning!
Kokkilai Lagoon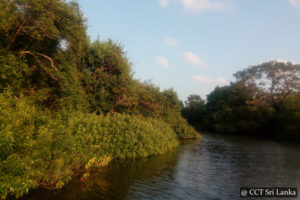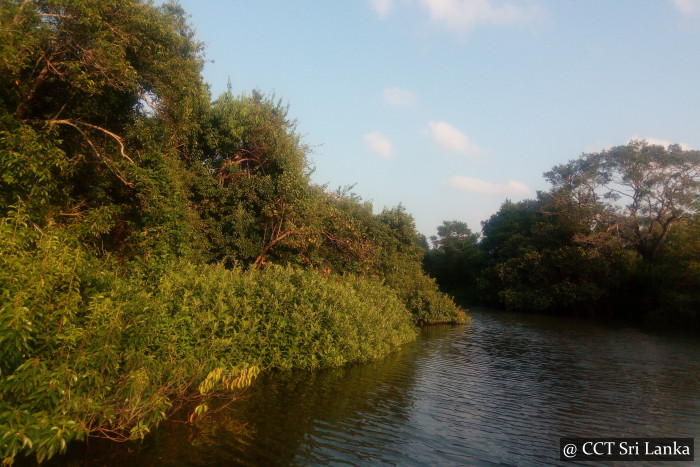 Kokkilai Lagoon (8°56'-9°03'N,  80°52'-80°58'E) is a large estuarine lagoon (2,995 ha) located in Mullaitivu and Trincomalee districts of Sri Lanka. This Lagoon consists of seagrass beds, oyster beds, mangrove swamp, deltas and mudflats. Particularly in the western and southern shores are bounded by cultivated lands, scrub forest and some by open forest patches. The lagoon is always busy with mundane fishing activities. 
Study has revealed that 55 fish species found in the lagoon belongs to 34 fish families. Among fish families three families, Cichlidae, Clupeidae and Leiognathidae were observed as dominant diversity families in this lagoon. Most massive mud crab specie, Scylla Serrata, prevails throughout the year. Portunus pelagicus (Flower crab) also plentiful in lagoon mouth area. Penaeus monodon (Tiger prawn) is also abundant in the lagoon with some peak seasons.
This lagoon is one of the largest bird sanctuary for native and migratory birds in Sri Lanka. In the migratory season the fishing boats find it difficult to maneuver the lagoon because birds are all over! We will soon develop this page with all of lagoon's funa and flora. 
The sanctuary area was sunk by 1,000 hectares in 2010 by illegal encroachment to 1,995 to around hectare. Ongoing illegal sand excavations in the lagoon is yet to receive officials' due attention.
Browser subscribe to be updated!